We're in Natchez this morning, going to be a hot one today. Driving 121 miles to Baton Rouge. Wheels up at 9 and heading 67 miles to the Louisiana State Penitentiary known as Angola. It's the largest maximum security prison in the US with 5000 inmates and 1800 staff. We'll be going on a driving tour through the prison. Lot's more to do today so keep watching you never know what we'll run into.
Angola Prison or Alcatraz of the South or The Farm, by whatever name is a high security prison, most inmates here have been sentenced to life in prison and at Angola that means with no chance for parol. The prison was opened in 1901, located on 18000 acres, we were greeted by the prison media person, super nice guy. They opened the museum just for us, we were also met by a journalist for the prison magazine, also a prisoner, he's going to publish a story in the Angola prison magazine about our trip. At Angola, they've gone from one of the most dangerous and feared prisons to something more humane, they try to make the inmates life worth living, they have an accredited theological college inside, they learn farming, cattle and horses, groundskeeping and many other trades, the lifers then train the potential parolees these trades. It was a very eye opening tour.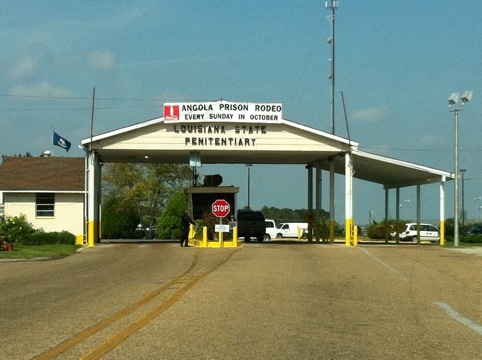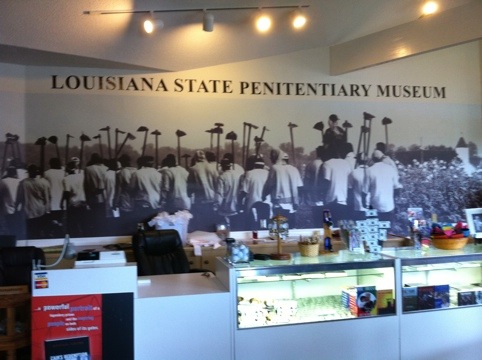 Yes, there's even a gift shop.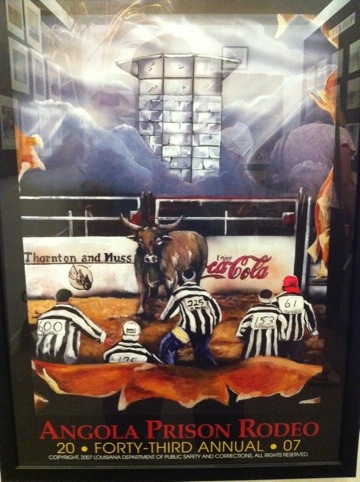 The annual rodeo draws fans from around the world. Only those prisoners with good behavior can participate.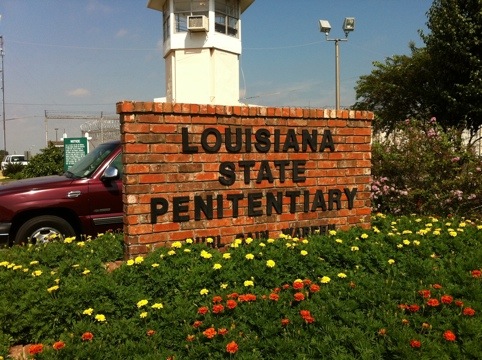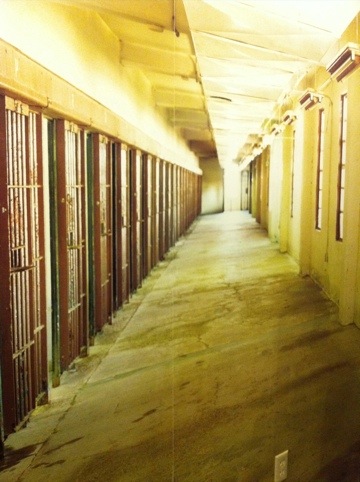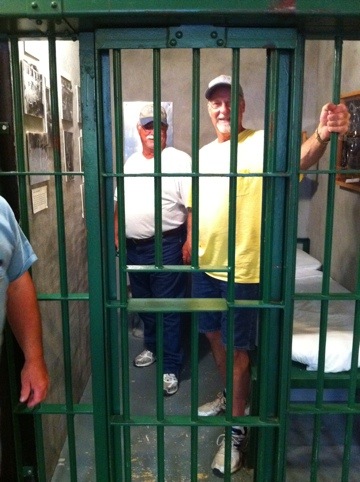 A couple inmates, looks like Jerry and Jeff. Better get out of there boys, don't think this is a place you'd want to stay.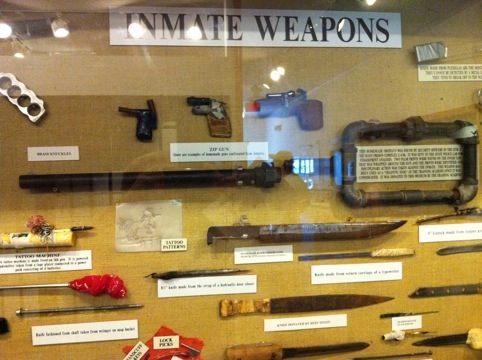 Local crafts made by the inmates.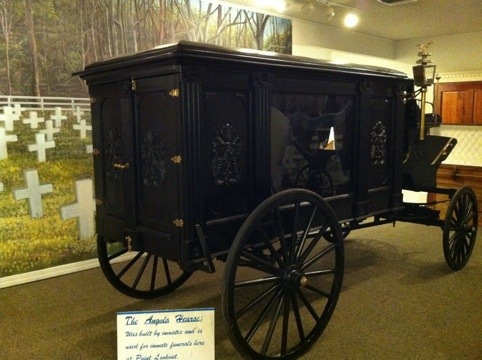 They still use this hearse at funerals on the prison grounds.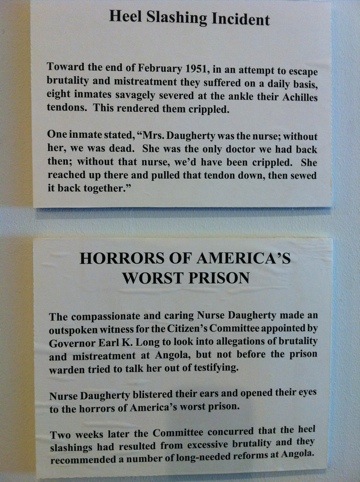 Lot's of history being explained.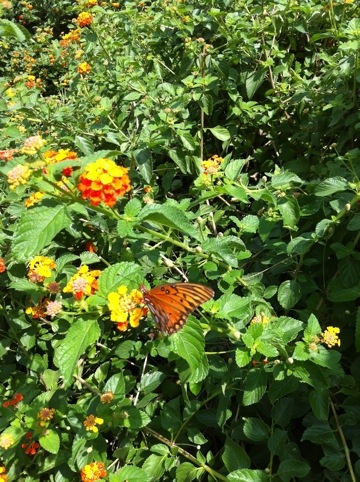 Couldn't help myself, I prefer nature to prisons.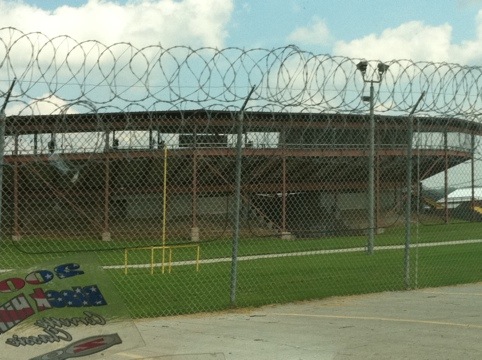 Yikes, that's alot of barbed wire.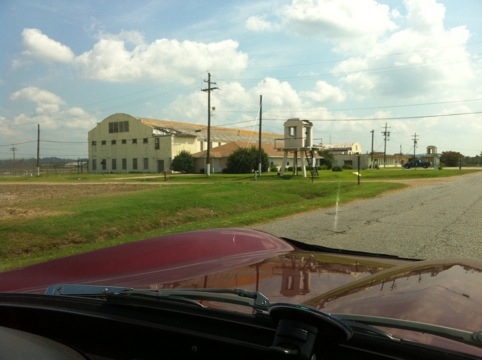 I think we're coming up to the original cell block.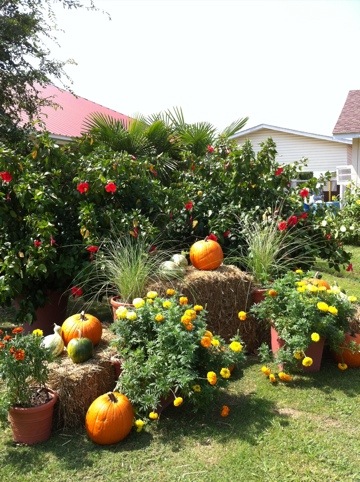 Oops, there I go again. I like these prison views.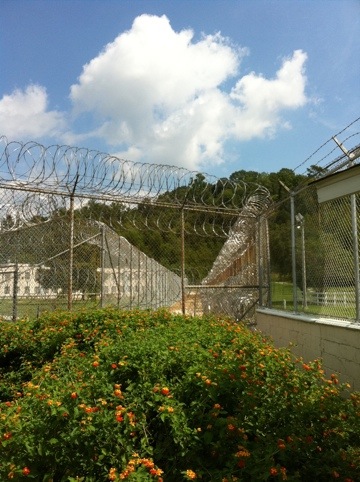 At least they try to make it pretty.
After our prison tour it was time to get Barb to the airport. She's heading back to Texas. Bye Barb, I'll send you my Lefse recipe. (She's Texan and doesn't know Lefse)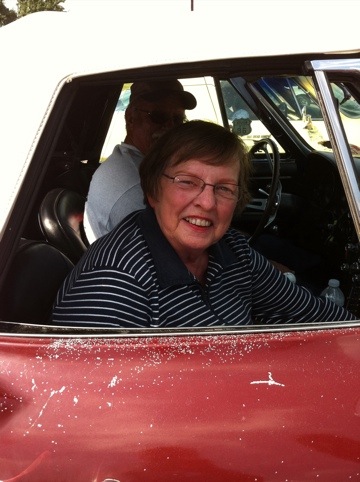 Lunch stop at the Magnolia Cafe and Motor Court. After a good lunch and a little work on Bob's car we were off to Baton Rouge and the USS Kidd. We got a personal after hours tour from a nice ROTC kid.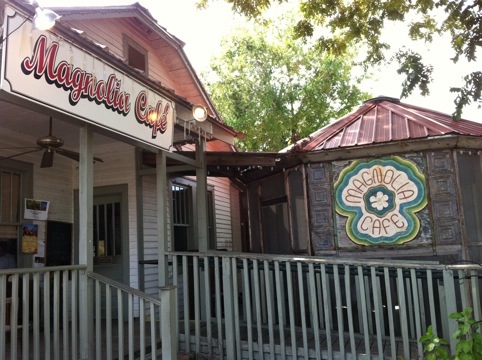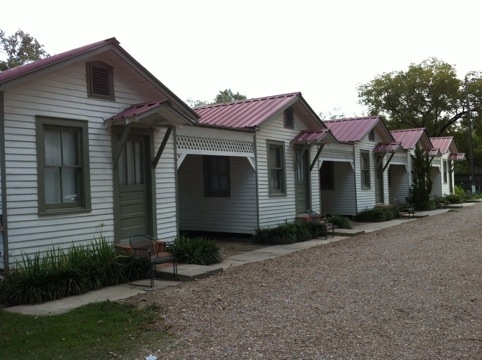 Reminds me of our RT. 66 trip, but then we are traveling the backroads of America.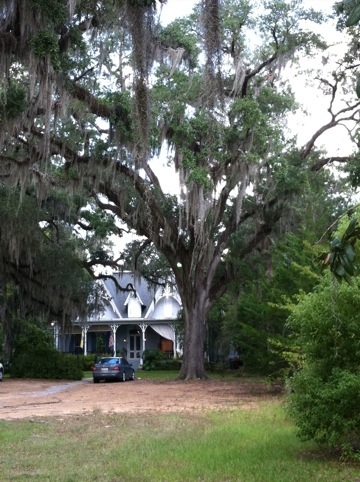 Spanish Moss grows mainly in the south on larger trees such as the Southern Live Oak.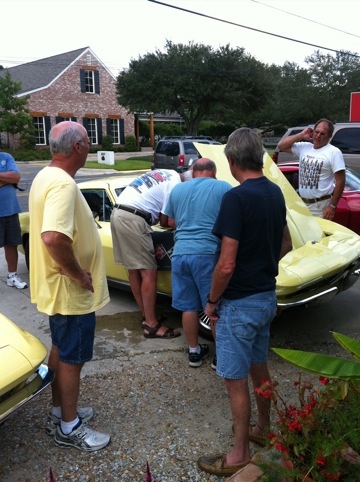 Minor repairs to Bob's car and we were off.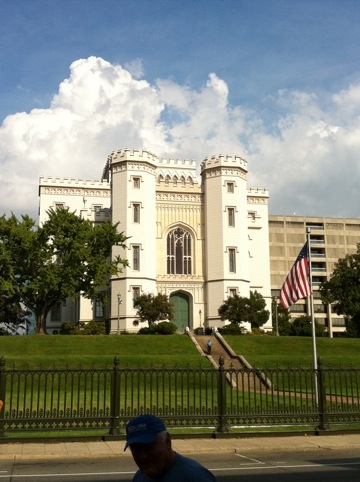 Never did figure out what this building was.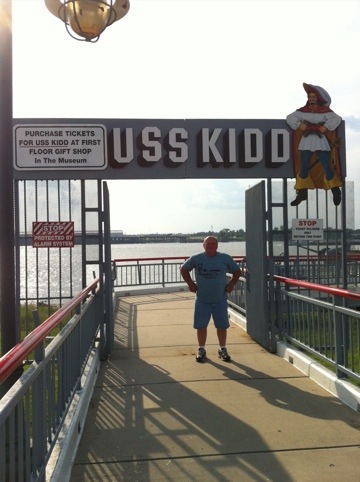 I think Jim would like to enlist, sorry honey it's in drydock.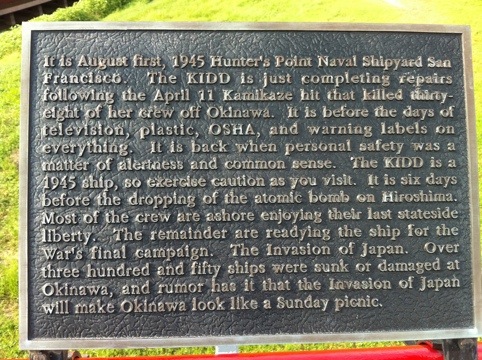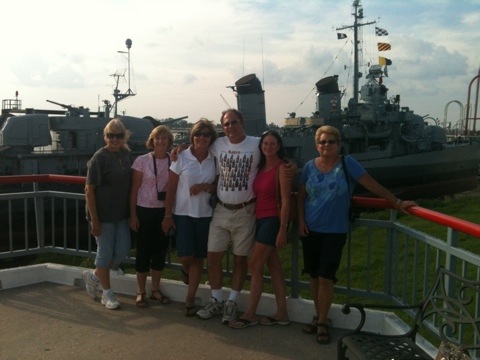 Gerry's girls, Mary Carol, Joanie, Penny, Lisa (wife) and Judy.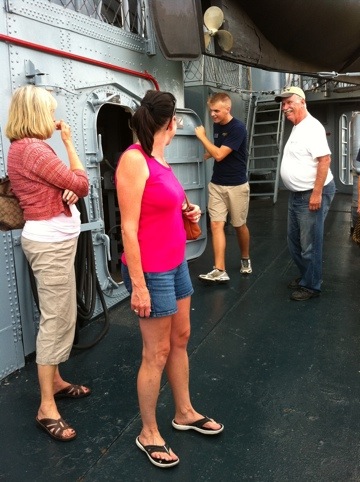 Getting the red carpet tour.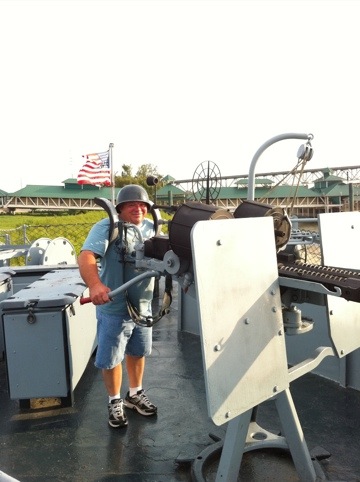 He's still a kid at heart. And no honey, you can't stay and play.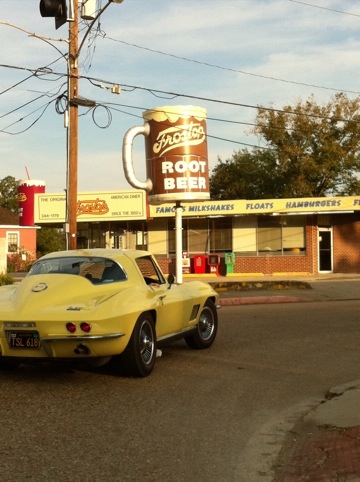 When was the last time you saw a Frostop Root Beer stand, Bob?