I just loaded yesterday's pictures so go back and take a look.
Today we are only 8 cars heading into New Orleans, Jeff and Penny are heading back to Arkansas where they have a family business that needs their attention.
It's a hot and muggy one again today, looks like rain coming in for tonight and tomorrow.
We'll be staying in the Garden District and heading by trolley to the French Quarter for some sightseeing. We'll board a river boat tonight for a dinner cruise.
Fun fact: 60% of the grain exported by the US is shipped down the Mississippi River to be loaded on ocean-going vessels at ports in Louisiana.
Sugar cane is the predominant crop between Baton Rouge and New Orleans due to the wet climate. Cotton is king from Baton Rouge up to Natchez.
The world's longest bridge over water is the 24 mile Lake Pontchatrain Causeway connecting Metairie with St. Tammany Parish.
I'll be back with pictures later.
After arriving at our hotel, we had lunch just around the corner at the Superior Grill. A really quaint Mexican fare restaurant with great brisket nachos, very generous portions of everything.
The first pictures are of the drive in to New Orleans, all taken from the car .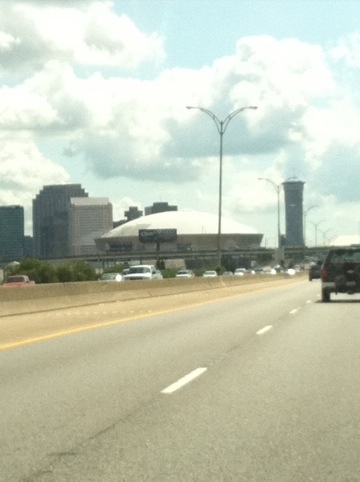 The Super Dome, looks alot better than it did if you remember the post Katrina pictures.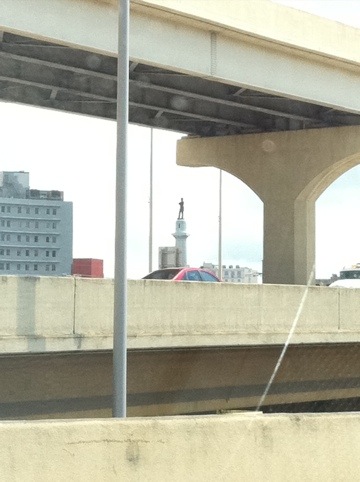 In the background is the Robert E. Lee statue in New Orleans. The statue is facing North and he said he would never turn his back to his enemy. Hoping to get over there during our visit.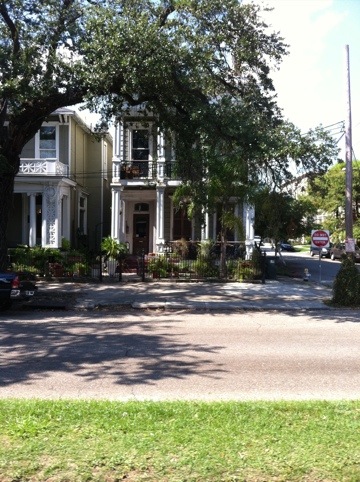 The old homes are wonderful.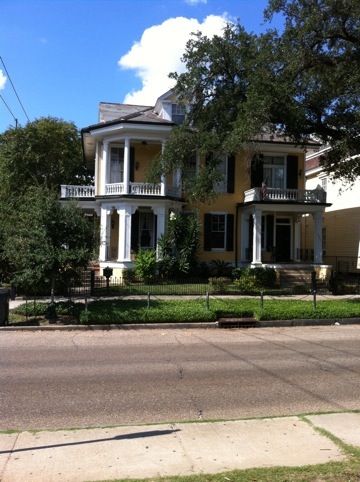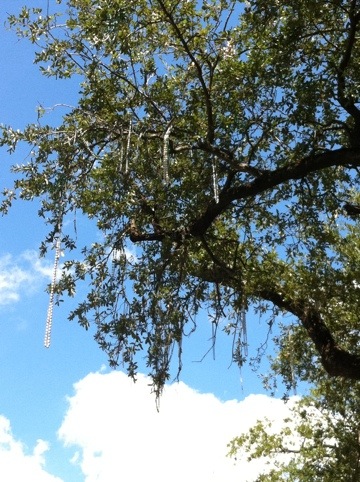 You should see all the beaded necklaces hanging from the trees, electric lines, bushes, they're all up and down St. Charles street.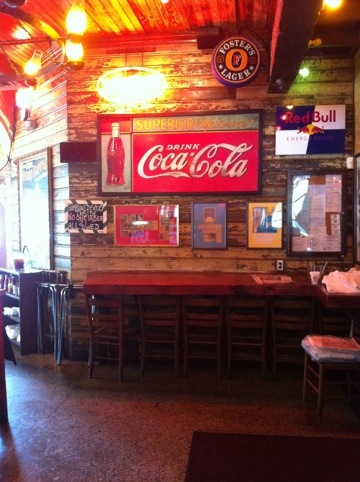 The Superior Grill, lunch stop.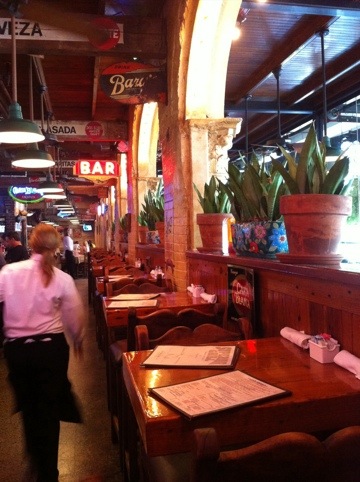 It's a good thing we all like to eat.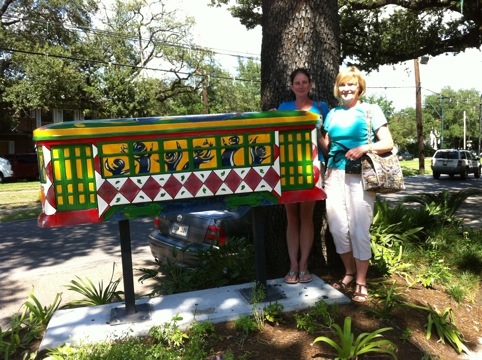 Lisa and Joan, we have Linus statues they have the Cable Car.
Next we rode the Trolley down St. Charles St. to Bourbon St. and into the French Quarter we went. Very interesting, lots of bars, shops, people, bars, bars and more bars.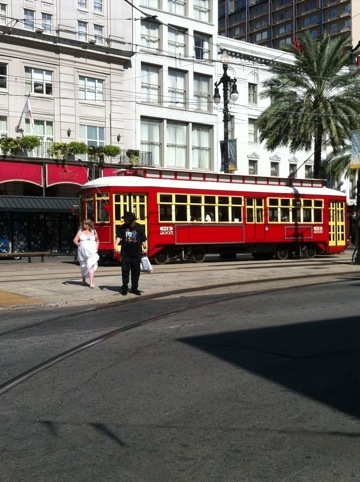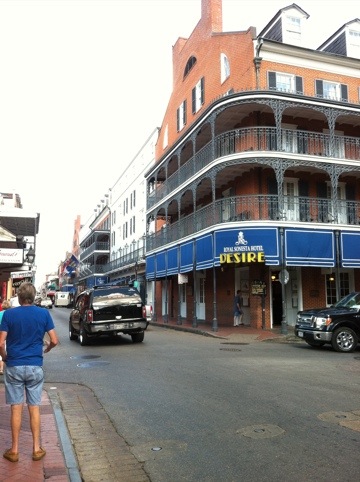 Walking to Bourbon Street.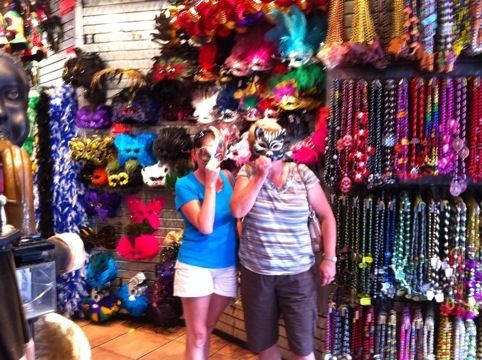 Guess who, one is Lisa and one is me.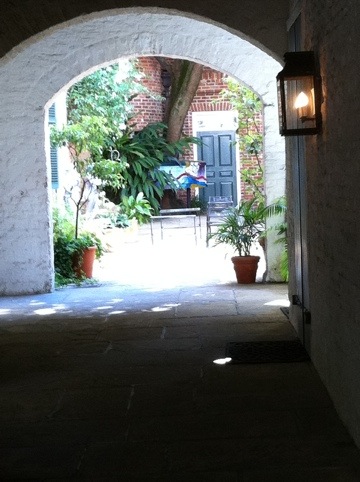 Love these interior courtyards.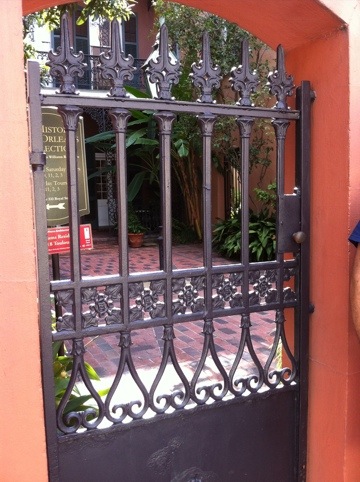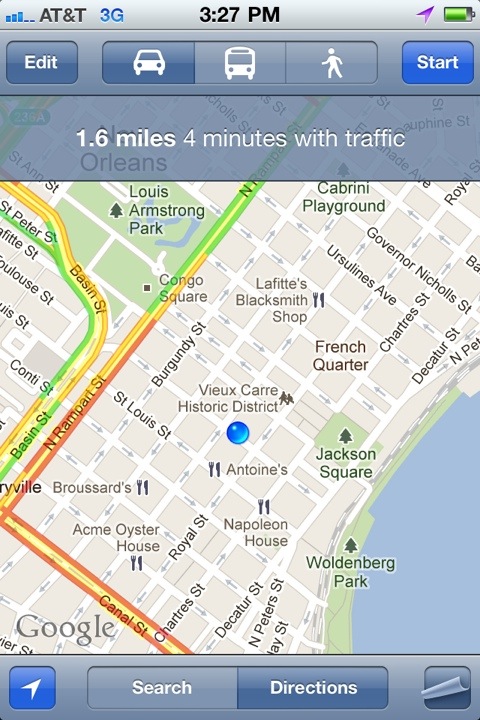 This is where we are at this moment.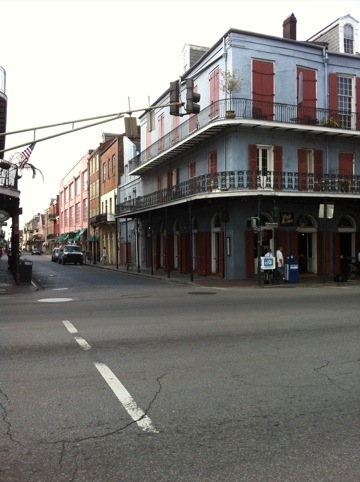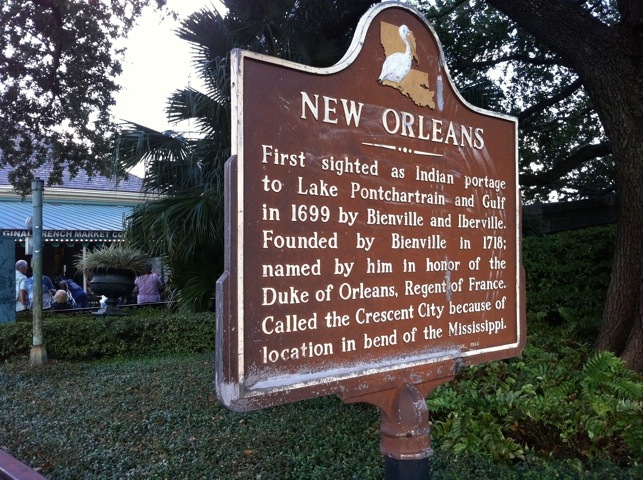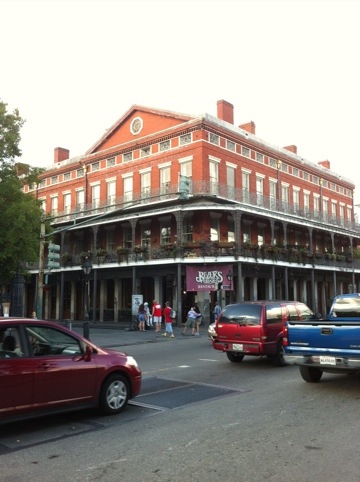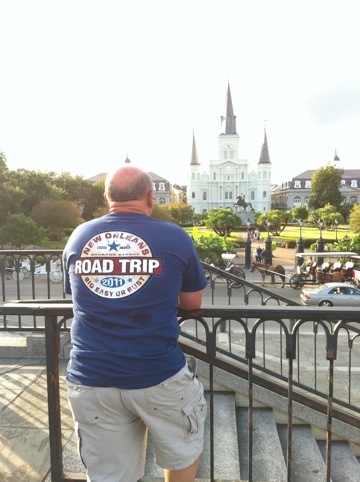 Looking out at St. Louis Cathedral and Andrew Jackson.
Our next adventure was to take a dinner cruise on board a 1927 Steam driven paddle wheeler called the Natchez. As we were boarding the calliope was playing and it took us back in time to the era of the steam boats. Dinner on board was good, buffet style with chicken, fish, pork roast, brisket, salads, potatoes and dessert. The river was beautiful at dusk and the skyline nothing like it was in 1927.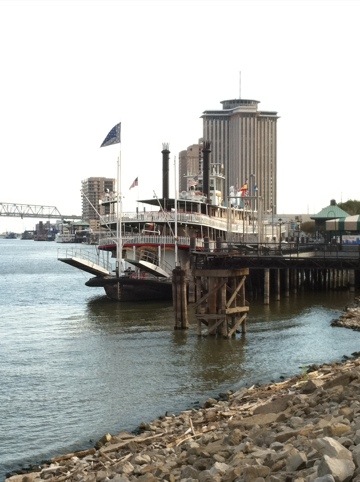 The Natchez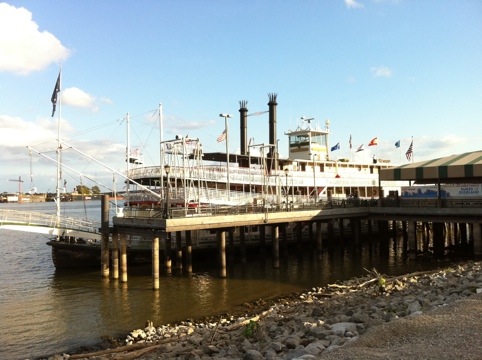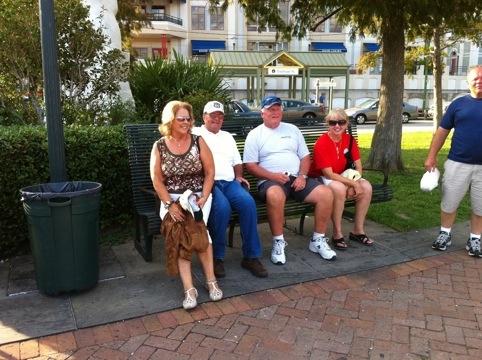 Jan, Joe, John, Mary Carol and Jim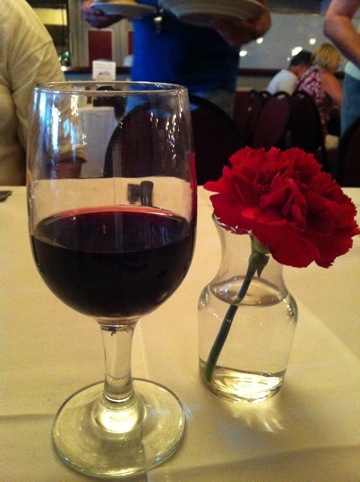 What a nice evening.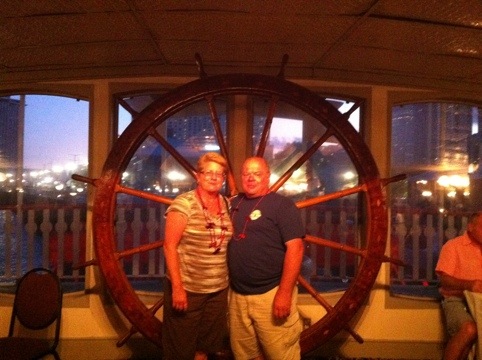 On board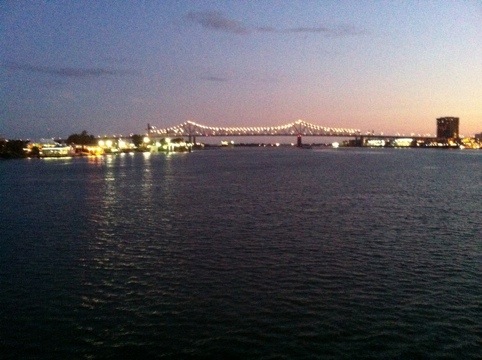 The skyline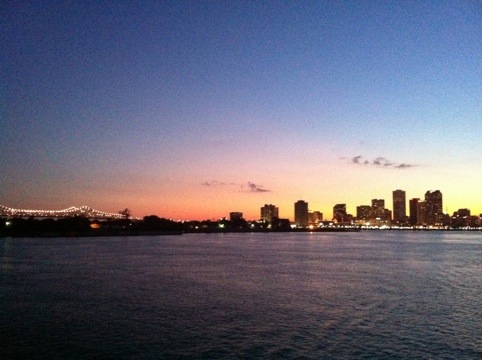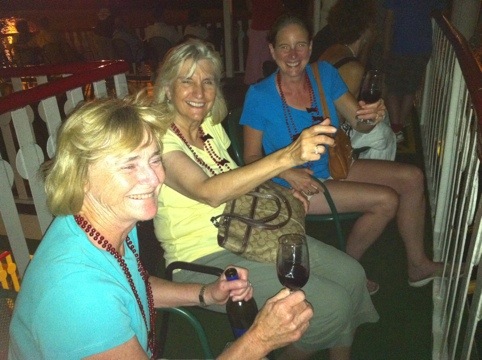 Joan, Mary and Lisa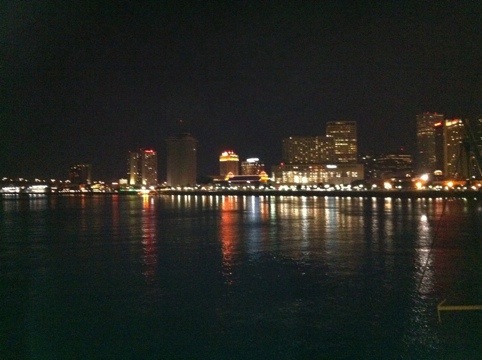 New Orleans riverfront.
After the boat trip we walked back up bourbon street tired yet really excited for what was next.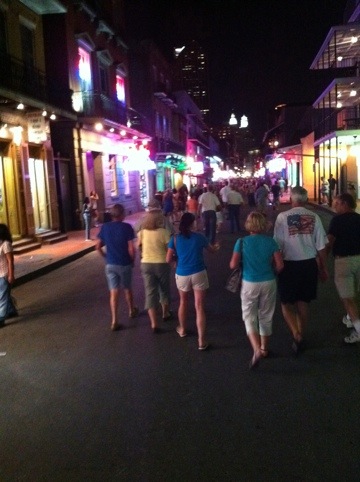 Walking down Bourbon Street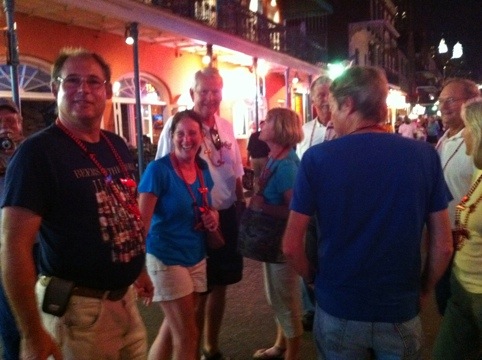 The gang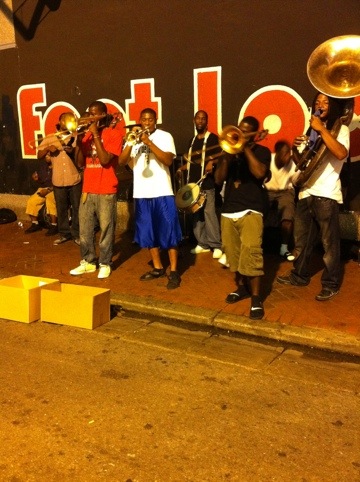 Entertainment, for a street corner Jazz band they were really good. You'll see alot of that on Bourbon Street. Along with alot of other things but this site is rated PG.