09.12.09
We've finished Day 1, Brooklyn Park to Miles City, Montana; a total of 694 miles. Cars ran great, the weather was very nice in the morning, hit light rain around Alex for about an hour then heavier rain in Bismark. True to the mid year convertible vettes, we had leaks.  But we were prepared, out with the towels, rags and duct tape. Stopped to stretch every couple of hours, worked out the kinks from sitting so long. Tomorrow, on to Glacier.
Jim and I entering Montana.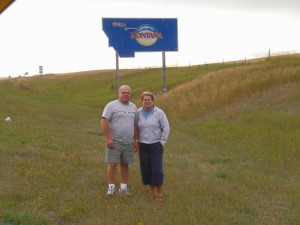 Rain, rain go away. Bismark area.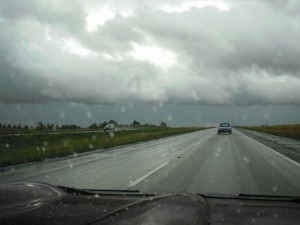 Dinner time.