09.15.09
Another beautiful day, bright sunshine, temps in the 50's. Got a call from another couple that wants to meet up with us today, Gerry and Lisa Schafer. We lost cell service shortly after leaving Whitefish but by chance there they were waiting on the Canadian side of the border. We continued on up 93 through the most beautiful part of  the Canadian rockies. Made a few stops along the way including Lake Louise, one of my favorite places. We saw more glaciers than we did in Glacier Natl Park. My pics of Lake Louise do not do it justice, you need morning light and we had the afternoon sun coming down in front of us. Wish I would have had the camera ready when Tom fell into the water. He was climbing on the rocks and slipped in up over his knee. We put on ? miles today and are staying in Revelstoke about halfway to Vancouver.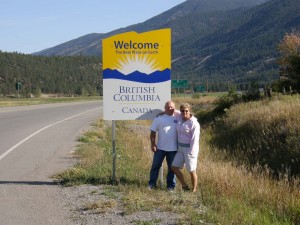 Here we are at the border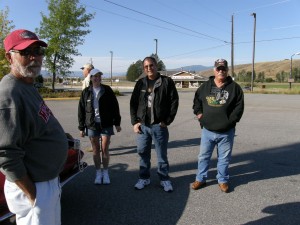 The new guys, Gerry and Lisa from Illinois.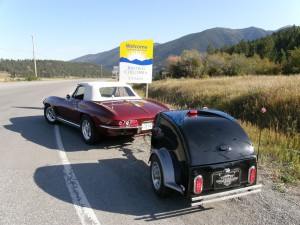 This is our '65.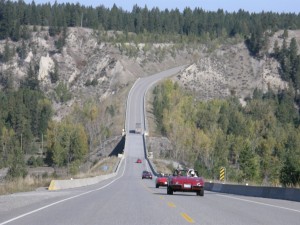 On the road again.
  Gerry and Lisa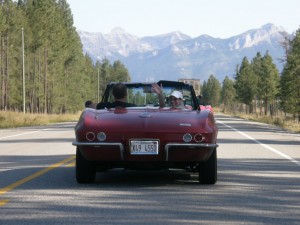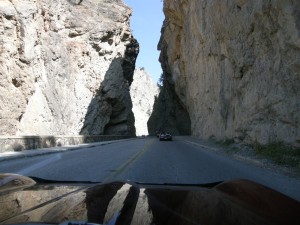 Yikes! are we going to fit?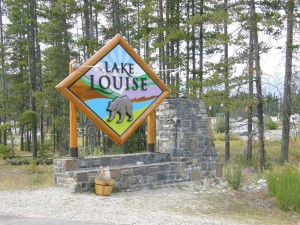 The Fairmont
Chateau at Lake Louise
Notice the shorts on the left leg, his shoes are a little soggy.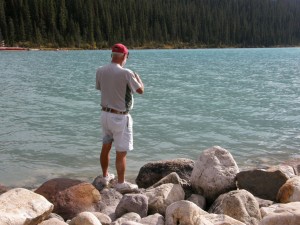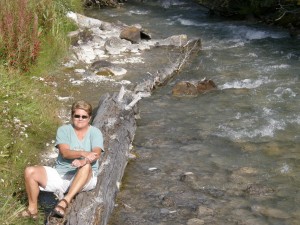 I was trying not to fall in.
We found more tourists to take our pictures.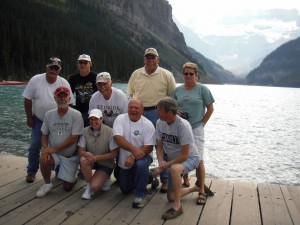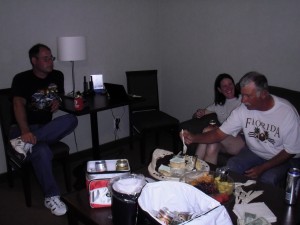 Party time.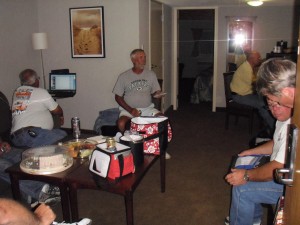 What could be better than pizza, beer and friends.
~Judy