09.18.09
We sarted the day in Revelstoke, BC, it's a beautiful day again, I know I sound like a broken record but our weather has been perfect. Today was a big driving day, 400+ miles to Vancouver. If you ever get a chance to drive the Canadian Highway1 do it. Through the mountains, gorgeous scenery and a very pleasant drive. Arrived in Vancouver around 6:00 at the Holiday Inn Express. Had dinner at a local sports bar. We found out  there is a Senior Olympics this week, the guys were wondering if they could sign up for beer drinking or maybe sleeping. We'll be here for 2 nights, which is a good thing. Every night dragging stuff in is getting tiring.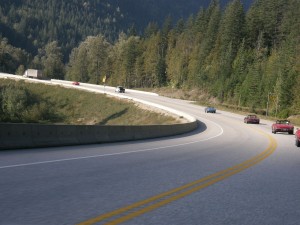 On the road through the Canadian Rockies.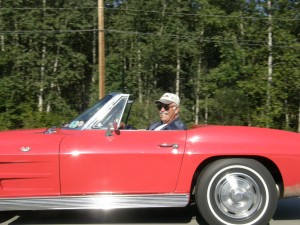 Here's Paul, he always has a smile on his face.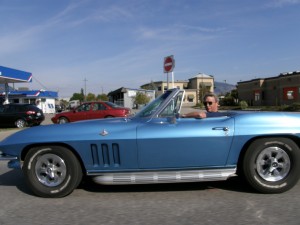 And Doug, our comedien.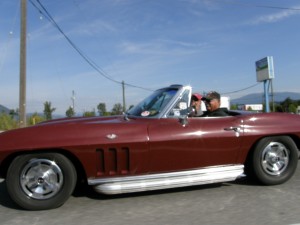 Jerry and Tom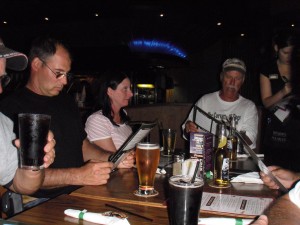 Jerry, Lisa and Paul
~Judy