09.18.09
OK, I jinxed our weather. We headed into Vancouver, a trip to Gastown was recommended to us. We fought our way through traffic, missed a couple of turns and found a place to park. Then it started to rain, not heavy just annoying. The streets were full of little gift shops, reminding me of China. Went down by the wharf were they are getting ready for the 2010 Olympics. Had lunch at Steamworks Pub and Brewery, really good food and they make their own beer. Then we headed over to Stanley Park, one of the main tourist attractions andVancouvers first park covering 1000 acres, an oasis right next to the downtown area. Lots of majestic trees and a beautiful place. Headed back to the hotel during rush hour and arrived just as Bob and Joan arrived from California, Jeff and Penny from Arkansas, Roy's wife Kathy and Doug's wife Mary flew in from their home states so the gang is all here. Had a short pre trip meeting where Bob handed us a revised itinerary, then we all went to the local Country Club for a really nice meal.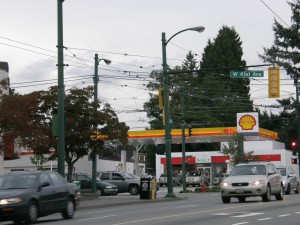 They run electric buses.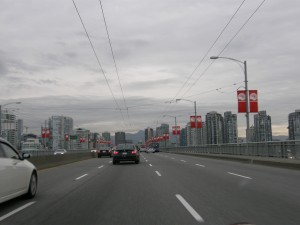 The city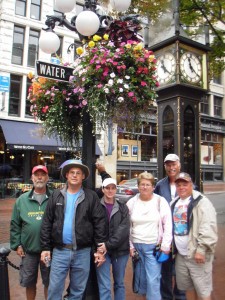 Gathered round the Steam Clock,
Tom, Gerry, Lisa, me,Paul and Jim, Jerry is taking the picture.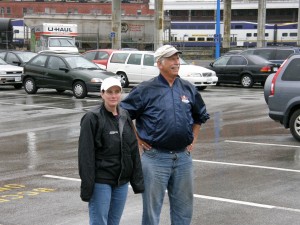 Lisa and Paul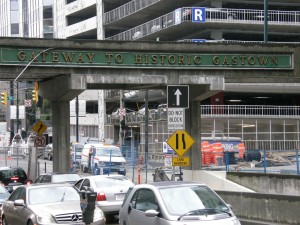 Entrance to Gastown.
Vancouver has lots of paintee Eagles around the city.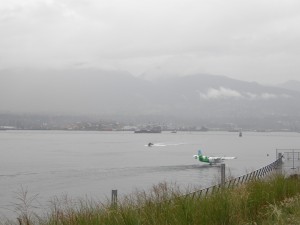 An overcast harbor.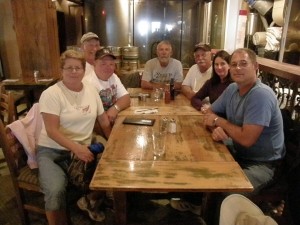 Lunch at Steamworks Pub.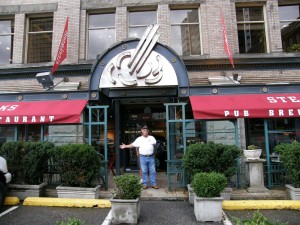 Jerry in fron of Steamworks.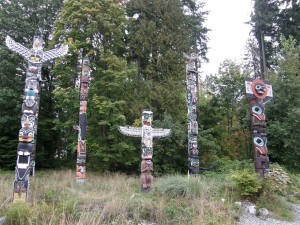 Totem Poles in Stanley Park.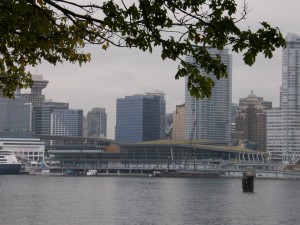 View from Stanley Park.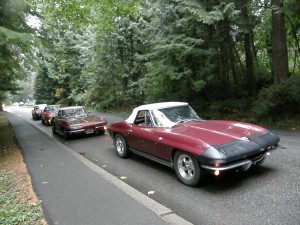 Stanley Park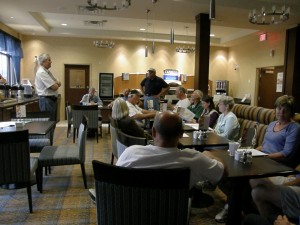 Pre Trip meeting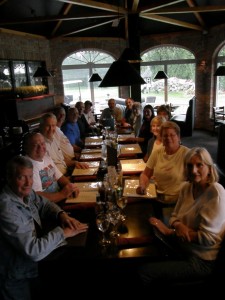 Dinner at the country club.
~Judy