09.20.09
Here we are, today is the official start of our Pacific Coast Highway Trip. We left our hotel in Vancouver at 7:30  to catch  the 10:15  ferry to Vancouver Island. It's foggy and overcast this morning, not to bad considering what yesterday was like. Traffic was very light as we headed to the ferry terminal in Tsawwassen (don't ask me how to say it) so we arrived in plenty of time. As we waited to be loaded we met all kinds of people, we had a couple of hours to chat. Once on the ferry we reached Nanaimo at 12:15, we quickly left the ferry terminal and headed down the Canadian Pacific Highway 1. We made a stop in Chemainus for lunch, the town is known for murals on their buildings showing historic scenes of the city. Next stop was Duncan,  known for their totem poles placed strategically around the city, there are yellow feet taking you by every retail establishment in town. Then down to Victoria, it was a pretty drive alot like Minnesota or 'Wisconsin. We arrived in Victoria with only a little over an hour to look around before we headed back to the ferry terminal. Not enough time to see all the sights. Aound the harbor are the Empress Hotel, the parliment building, fishermans wharf and all around the local street vendors selling their wares. We finally arrived in Port 'Angeles around 10:00 after a very busy day. We figured we put on about 115 miles.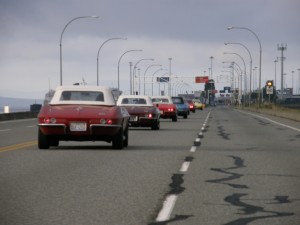 On the way to Tsawwassen.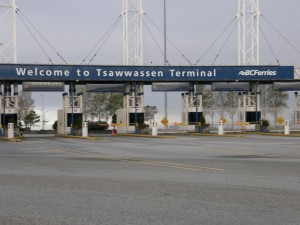 The ferry terminal.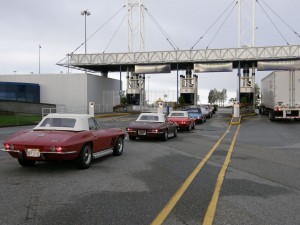 Starting to line up.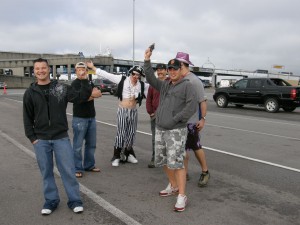 See the pirate, he was kidnapped from work and forced to look rather silly. I guess it's a pre marriage guy thing.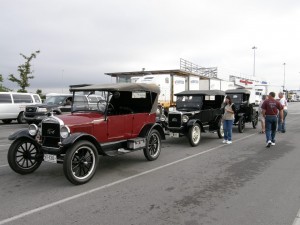 Model T's waiting for the ferry, there were semi;s busses, campers, cars, trucks. It was full up.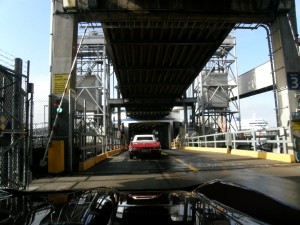 Here we go, load em up.
We're on board and ready to sail. Jeff, Penny and Jerry.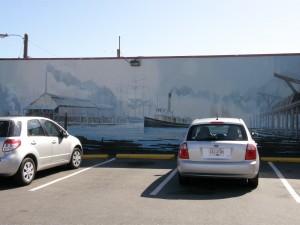 One of the murals in Chemainus.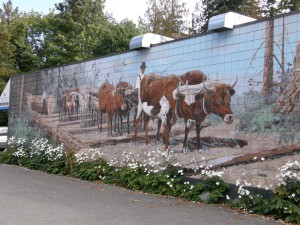 They had 15 different scenes depicting the history of the city.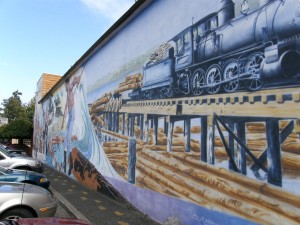 One more. Logging was their main trade.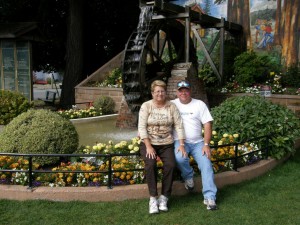 This was in their city park.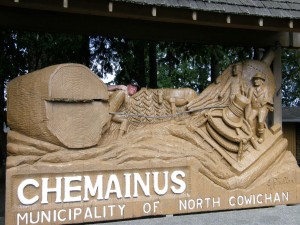 This is a find Jim picture.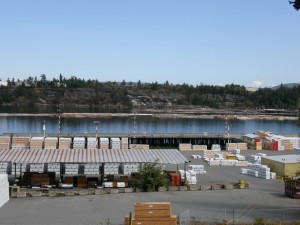 Look closely and you can see the logs in the river, don't see that on the mighty Mississippi any more.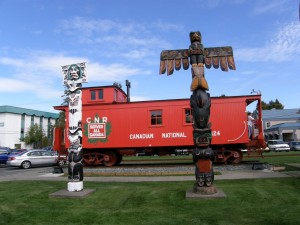 Next stop was Duncan.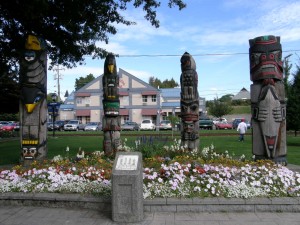 Come to find out these are not by local artists.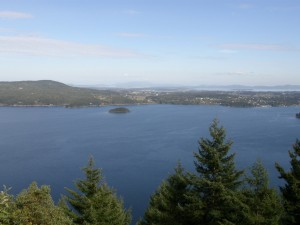 On the way to Victoria.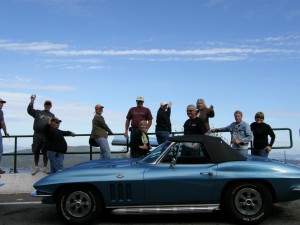 Everyone wanted in the picture. Tom, Jerry, Kathy, Gerry, Joan, Lisa, Bob, Mary, Doug, Penny. Doug's car.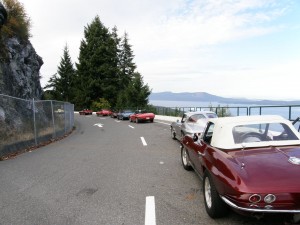 Back on the road.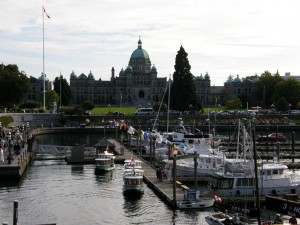 View of Victoria.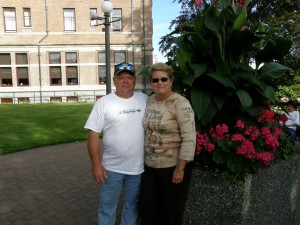 Here we are in beautiful Victoria.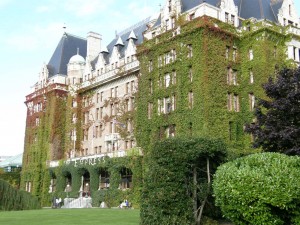 The magnificent Empress Hotel, built between 1904 and 1908. In 1930 Shirley Temple and her parents fled Hollywood amidst kidnapping threats to stay here.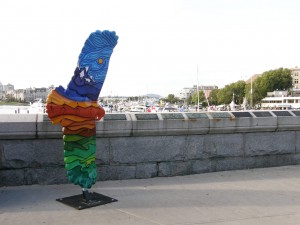 I've seen these before, they must be all over Canada.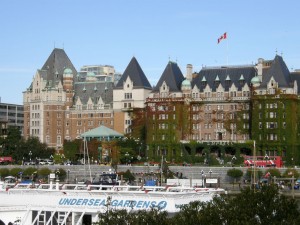 Another view of the Empress Hotel. You can stay here for only $400 a night.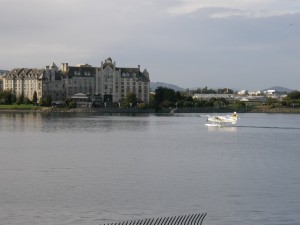 Another harbor view. That's it, time was way to short.
Judy