09.21.09
We're in Port Angeles, stayed at the Olympic Lodge. The weather as we started out was 60 and partly cloudy. Our miles to date are 2319. Today we went into Olympic National Park, hiked the ridge at Hurricane Ridge, went to Lake Crescent, hiked to Marymere Falls, Neah Bay then hiked all the way to the end on the Makah Indian reservation then to top it off we saw a grey whale.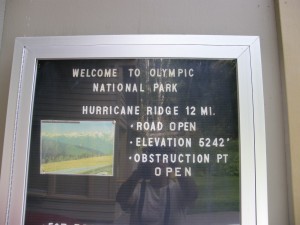 Entering Olympic National Park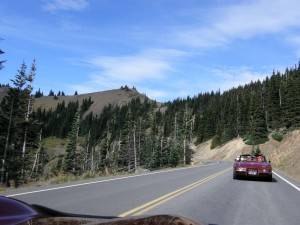 Drive up to Hurricane Ridge.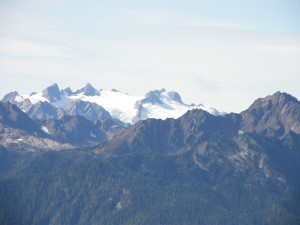 View from Hurricane Ridge. I know why they call it Hurricane, very high winds.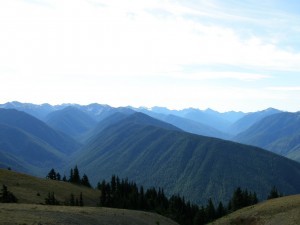 Another view from the ridge.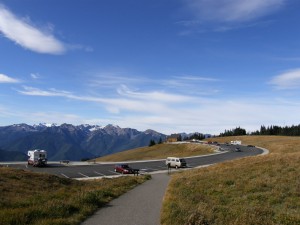 Here's a good view from the top.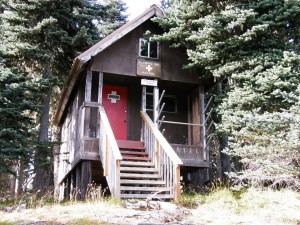 Hurricane Ridge Ski area is one of 3 in a National Park. It boasts 2 rope tows and a poma lift. The sign that you can't read says "Ice Station Zebra".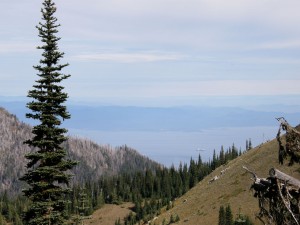 View from the other side, you can see Vancouver Island in the background and the Strait of Juan de Fuca.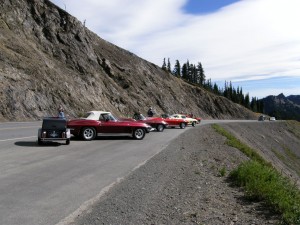 Stopped for a photo op on the way down.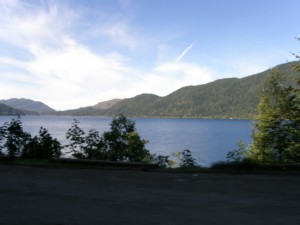 Lake Crescent, it is the 2nd deepest lake in Washington at 624′.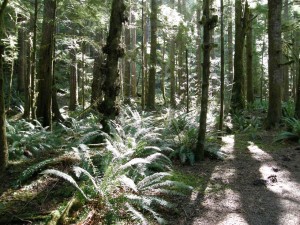 The start of our one mile  hike to Marymere Falls.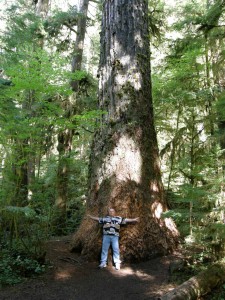 That's a big guy, I mean the tree.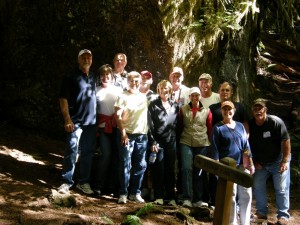 On the trail, we actually needed a rest stop. From the back Jeff, Jim, Tom, Bob, Paul, Gerry and Jerry – in front Penny, Judy, Joan, Lisa and Kathy.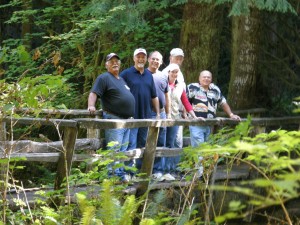 Another rest stop.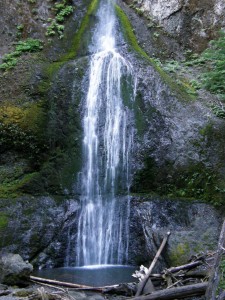 Marymere Falls has a height of 90′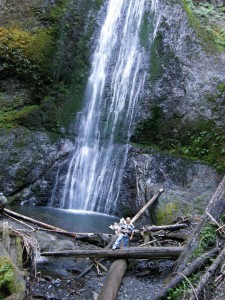 Jim had a little climb to get too the bottom of the falls.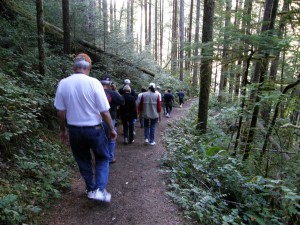 Back down the trail to a new adventure.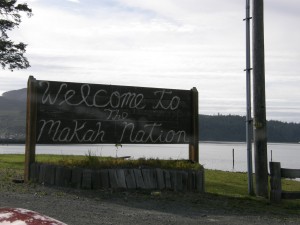 Neah Bay and the Makah Reservation. The Makah Indians have inhabited this area for 3800 years.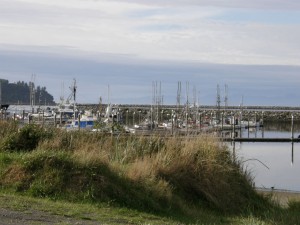 The Makah fishing boats.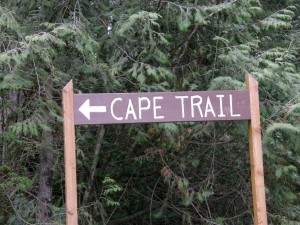 The start of a 3/4 mile hike.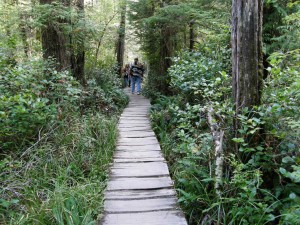 On the path to the farthest NW tip of the US.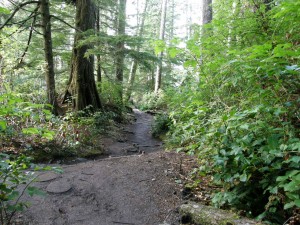 What happened to the nice boardwalk? I think they just wanted you to think it was going to be easy.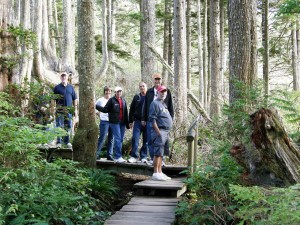 One of those rest stops.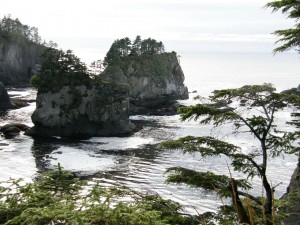 We made it, well worth the trip.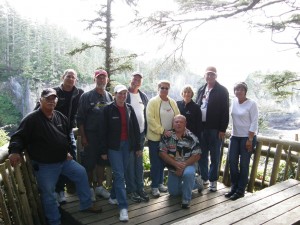 We should get a T shirt for this. Jerry, gerry, Tom, Lisa, Paul, Judy, Jim, Joan, Bob and Penny. Has any one seen Jeff?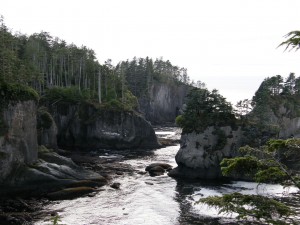 Another view.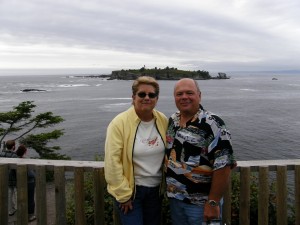 Here we are, we were able to dump the gang for a romantic moment together.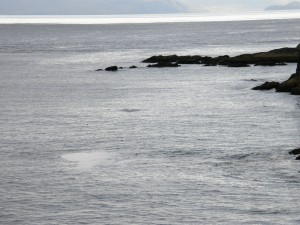 This is really true, as we were looking out at the sea we spotted a whale, it's the teeny spot in the middle of the picture, it actually came up 3 times before I was able to snap a pic.
We had a great day, the rain held off till about 9:00, we put on about 135 miles today.
Judy