09.22.09
We spent last night in Forks Washington. For you fans of the Twilight books, this is the city Stephenie Meyers based her book on. The hotel, Pacific Inn boasts Twilight rooms and there are references all over town. There's even a tour bus to go to all of the different locations.
Today we went to the Hoh rainforest. It gets 142″ of rain a year, you can see the mountains shrouded in rain clouds of which we drove into, there really are rain drops in those clouds. But, just as we got parked the rain stopped and we were able to take a nice long dry hike . This is one of the most beautiful places I've ever seen. The trees, plants, moss, lichens and even the different slugs are all various shades of green. I took a million pictures but the pictures don't capture what the eye sees, if you know what I mean.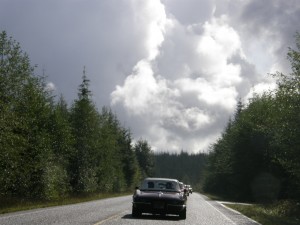 Entering the Hoh rainforest area of Olympic National Park.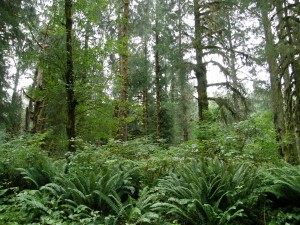 Picture this in 3D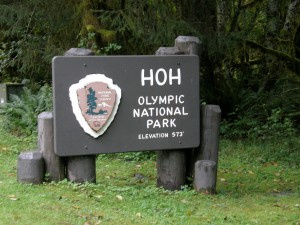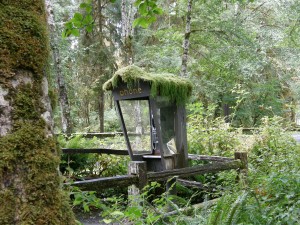 Moss grows on everything here.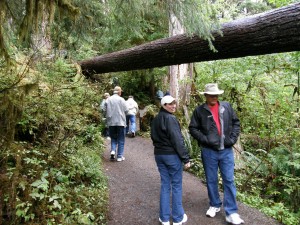 Along the path, Lisa and Gerry.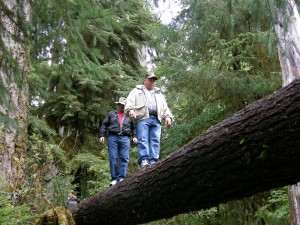 Practicing for the next Olympics, Gerry and Jim. These trees are like magnets for little boys. Hope the life insurance is paid.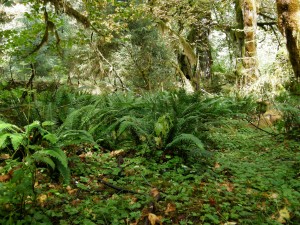 The ferns are beautiful, many different species.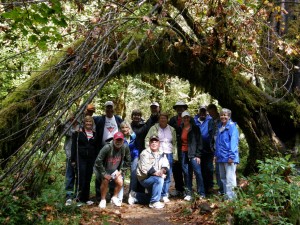 The gangs all here. A perfect canopy.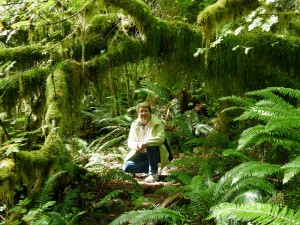 Moss hangs from every tree, dead or alive.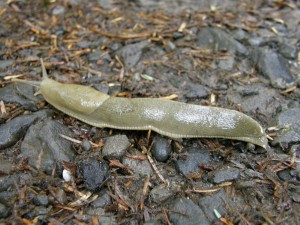 This slug was trying to cross the path. Paul likes to move them off the path so people won't step on them.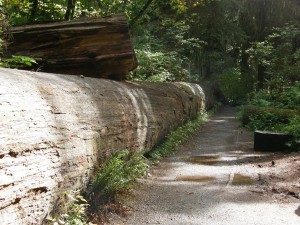 This big guy is 190′ long.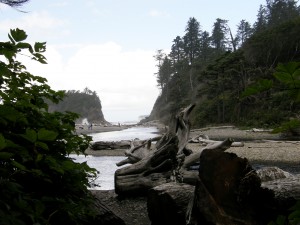 Nest stop was Ruby
Beach.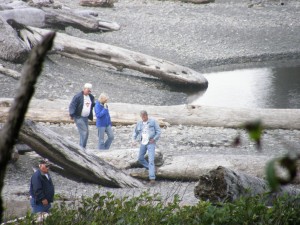 Jerry, Paul, Mary and Doug negotiating their way around the logs.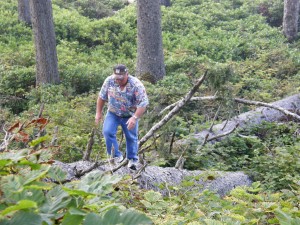 I'm really going to have to check on that life insurance. He climbed all the way from the beach on fallen trees.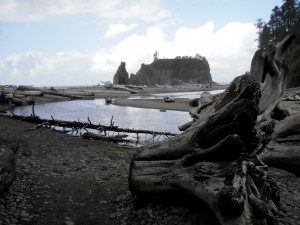 Ruby Beach, it was quite a challenge getting around.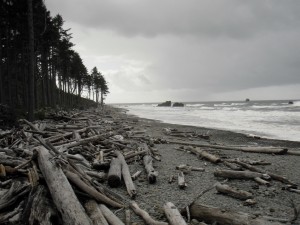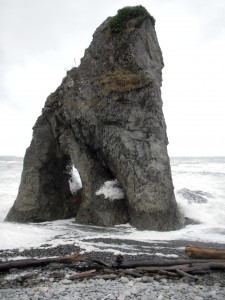 Thanks to Jim for this great shot.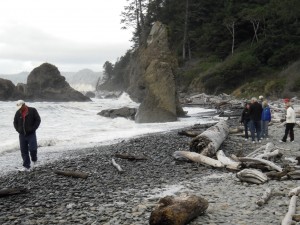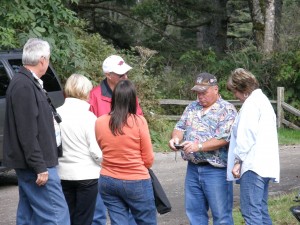 Showing off his great shot.
Kalaloch Lodge, built in 1953 in Olympic Nation Park. This was a lunch stop for us and a group of Model A's.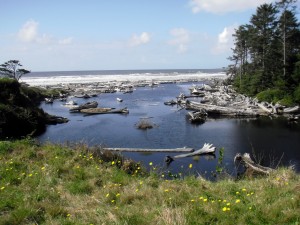 View from the lodge.
That's it for this day. If you haven't noticed I'm a couple days behind in my posts. I'll try to catch up before the end of the trip. I feel like a reporter trying to meet a deadline. Thanks for watching.
Judy