10.02.09
Hi
We awoke in Monterey to a foggy mist and cool temps on Monday morning. We took a quick drive through Monterey and then headed south on Hwy 1 to take the 17 mile drive through Pebble Beach and then on to Carmel where we stopped for lunch and a walking tour. After lunch we headed south through some of the most spectacular scenery on the west coast in Big Sur and then on to San Simeon. Unfortunately it remained cloudy all day.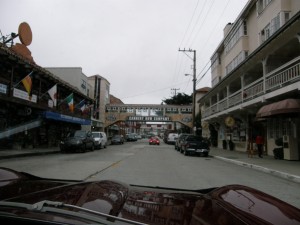 The streets of Monterey.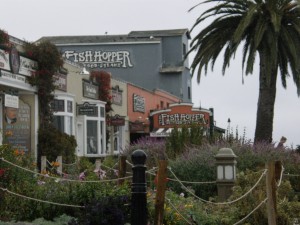 More of Monterey.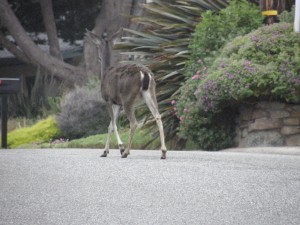 One of many black tailed deer wandering around.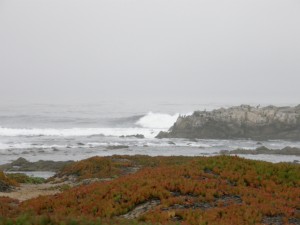 Nice view of the coastline.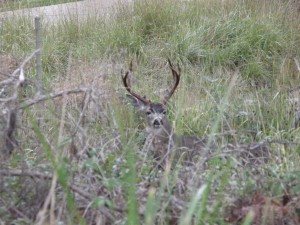 This big guy was hiding in the weeds.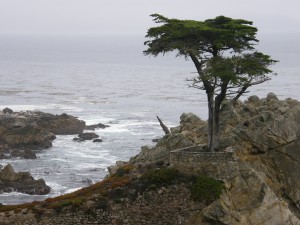 This is one of California's most enduring landmarks. The Lone Cypress has perched on this rocky ledge for over 250 years.
Pebble Beach.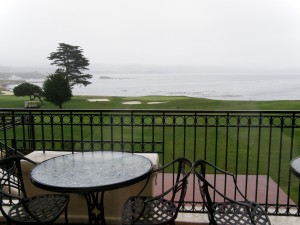 The view from the Lodge at Pebble Beach.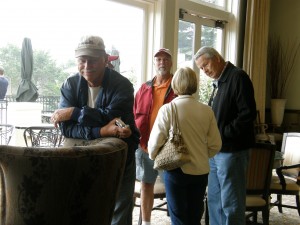 Paul, Jeff, Joan and Bob in the Lodge at Pebble Beach.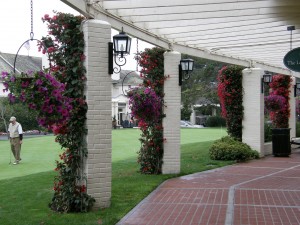 The grounds at Pebble beach.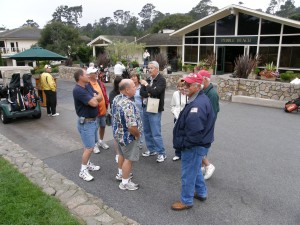 Discussing golf tips.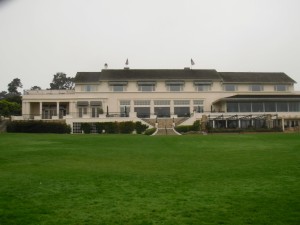 The lodge at Pebble Beach was built in 1919 and the golf course is home to many golf tournaments. I walked on the same turf as Tiger Woods.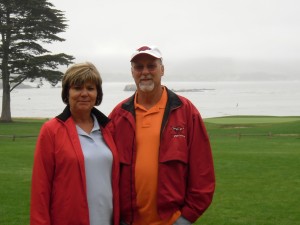 Jeff and Penny from Arkansas, enjoying themselves.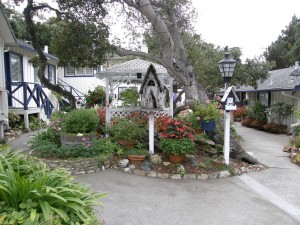 We drove to Carmel, pretty town right next door.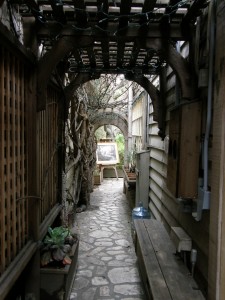 More of Carmel.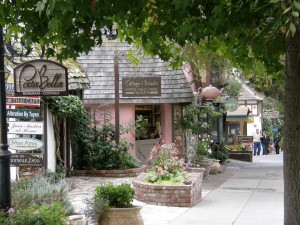 More Carmel.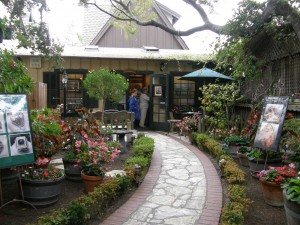 The whole town was gorgeous. Lots of flowers.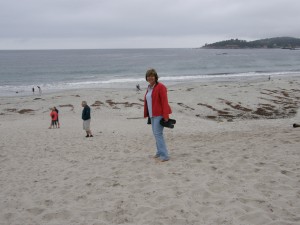 Penny on the beach, a little cold for swimming.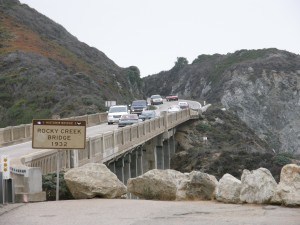 Rocky Creek Bridge built in 1932. There is another twin bridge Bixby Creek Bridge also built in 1932 just down the road.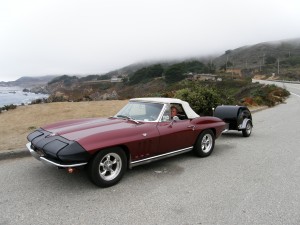 The car is still in geat shape.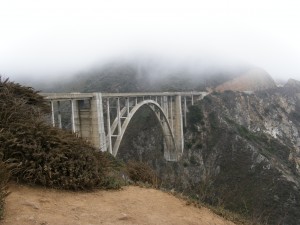 We watched to fog roll in from the ocean.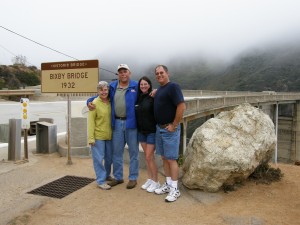 At the Bixby Bridge, Kathy, Roy, Lisa and Gerry.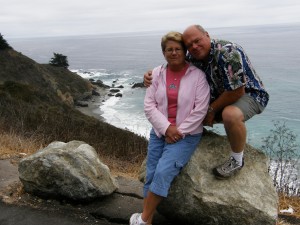 Here's mom and dad kids, we're having a ball.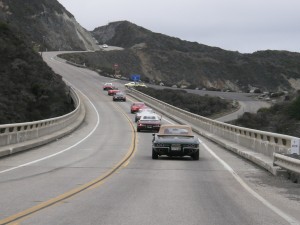 Back on the road to the next adventure. The green 67 joined us for a few days, Lou was traveling alone.
We put on 133 miles today.
Judy