10.03.09
Hi from sunny California
Today we went to the Hearst Castle, the pictures will tell the story. There are 4 different tours available of which we took one. I've never seen anything like this so I'll give you a quick overview. Built between 1919-1947 for William Randolph Hearst the newpaper mogul. He passed away in 1951 and the Hearst Foundation donated the property to the State of California. It is now a National Historic Landmark. There are 56 bedrooms, 61 baths and 127 acres of gardens an indoor and outdoor swimming pool, tennis courts, movie theater, air field and for 10 years its own zoo. This is a place we would go back to for one of the other tours.
After the tour we went to Cambia for a late lunch and then on to Solvang, a cute Danish town.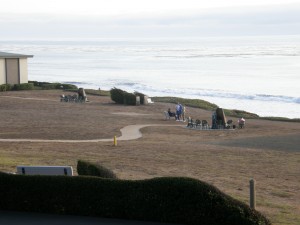 This is the view from our motel last night in San Simeon, right on the beach. They have bonfires everynight.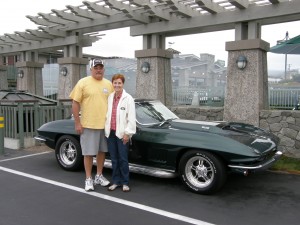 This is Russ and Connie, they joined us yesterday and are going back home today. Really nice people, wish they could have stayed longer.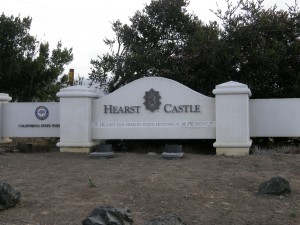 Hearst Castle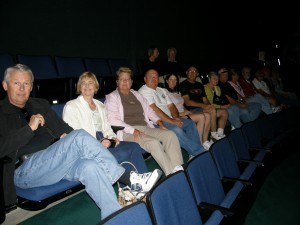 We sat through a short preview movie before the tour. Bob, Joanie, Judy, Jim, Lisa, Gerry, Kathy, Roy, Penny, Jeff, Jerry, Tom, Doug and Paul is taking the picture.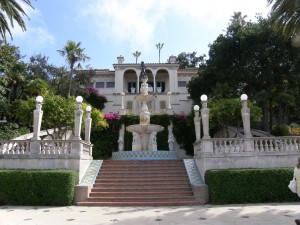 Hearst had told his architect he wanted a small bungalow to replace the tent he and his family had been staying in.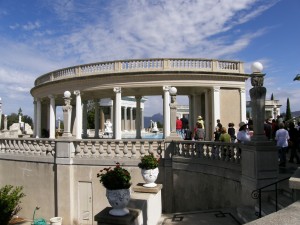 I think this was supposed to replicate the Parthenon, he loved the architecture he saw in his travels to Europe.
The outdoor pool, is still used by the park staff and special events about 4 times per year.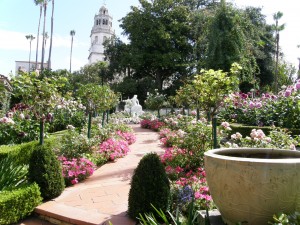 The gardens were beautiful.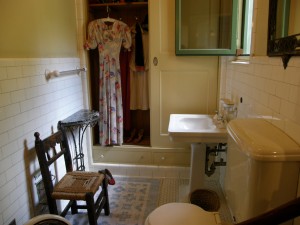 One of the bathrooms in the guest house. Our tour did not include the upper floors of the main house.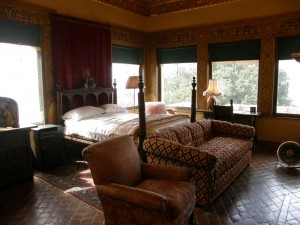 One of the guest bedrooms.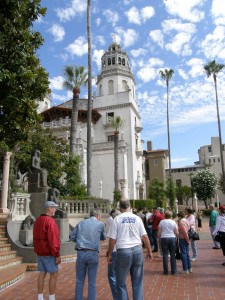 Back outside for another great view. Jeff, Doug and Paul – I think they're trying to get Doug's camera to work.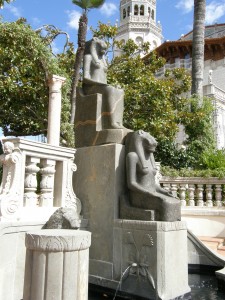 These statues are 4000 years old, he acquired them during the war from art dealers in war torn Europe for very little cost. There's a whole story behind how he was able to get so much valuable artwork.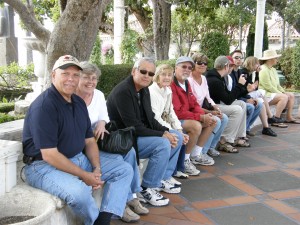 Enjoying the views. Roy, Kathy, Bob, Joan, Jeff and Penny.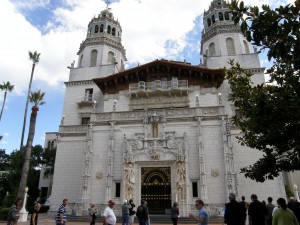 Another view of the castle.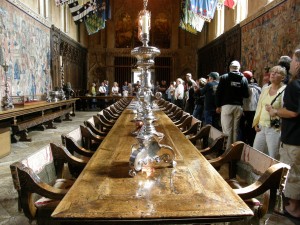 The main dining room.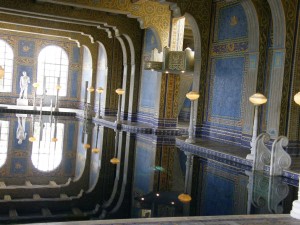 The indoor pool.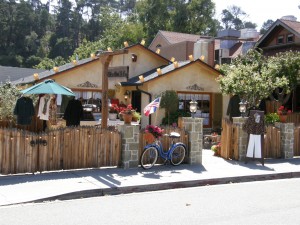 The town of Cambria.
Cambria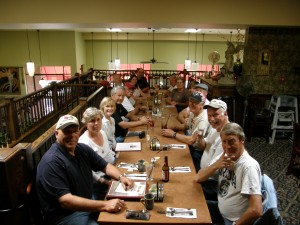 Lunch, I think we're eating our way down the coast.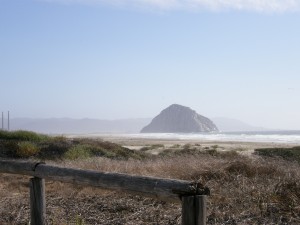 On our way to Solvang.
We had a great day, didn't see everything on our itinerary. We put on 120 miles today.
Judy