10.05.09
Hi friends and family,
Today is Thursday and we started a once again beautiful day by going to the Reagan Presidential Library and final resting place of Ronald Reagan, located in Simi Valley. It is the largerst of the 12 federally funded Presidential Libraries. dedicated in 1991 and attended for the first time in US history by 5 US Presidents and 6 First Ladies. Can you name them?
In the afternoon we took a trip down memory lane by driving onto the Santa Monica Pier. For those that followed our Route 66 trip this brought back a hoard of great memories. It was here that our Route 66 trip ended.  A special "hi" to our fellow 66'ers that couldn't make this trip , Dennis and Cindy, Jan and Joe and John and Mary Carol.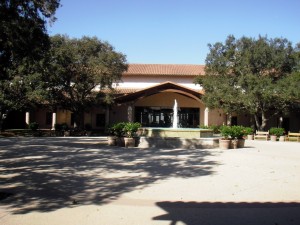 Reagan Presidential Library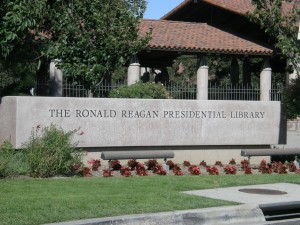 Next several pictures.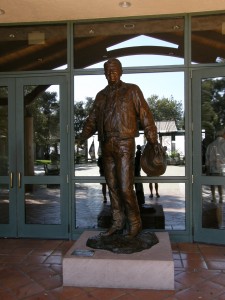 The "Gipper"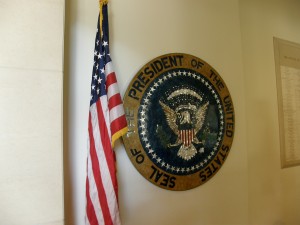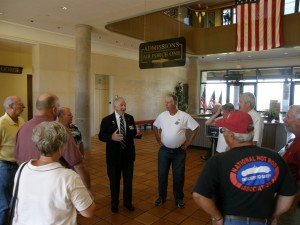 We're all intently listening to our tour guide.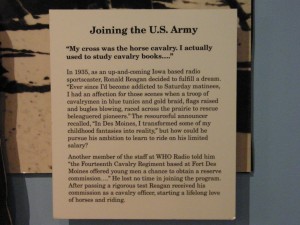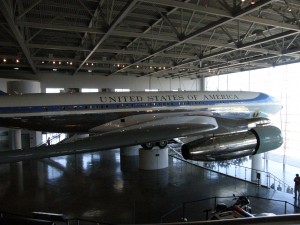 During its 28 years of service, Air Force One 27000 carried more presidents to more countries on more missions than any other aircraft in history.
The last Boeing 707 to see presidential service, 27000 was the scene of the transfer of power from President Richard Nixon to President Gerald Ford. In 1987, the craft took President Reagan to West Berlin, where he called for an end to the Cold War, famously demanding Soviet President Mikhail Gorbachev "tear down this wall."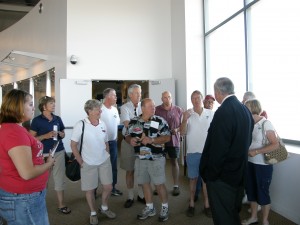 Our tour guide was very informative, we were able to see alot in a relatively short time.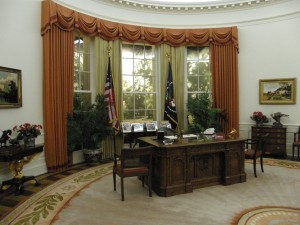 An exact duplication of the oval office from President Reagan's years in office.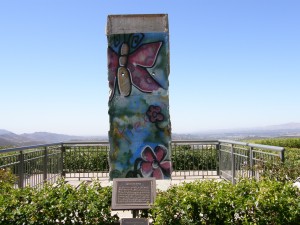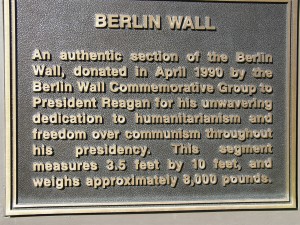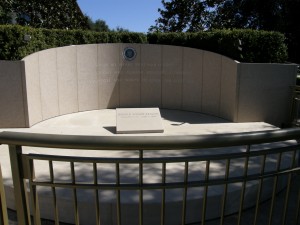 President Reagans' final resting place. He wanted to be placed with his head towards the wall to that he would be facing the beautiful Simi Valley.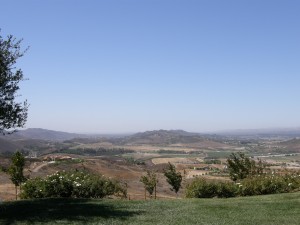 Here's what he's facing, the Simi valley.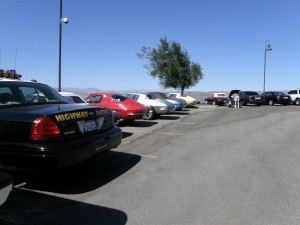 Uh oh! They heard we were in town.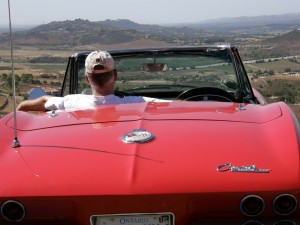 Here's Paul, contemplating something. Doug could probably pen a catchy tag for this photo.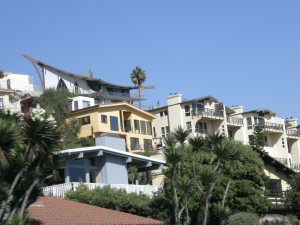 On the way to Santa Monica, they don't waste any space in this part of the country.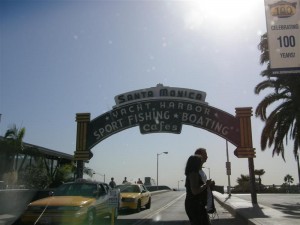 Arriving at the pier, we were last here on April 22, 2008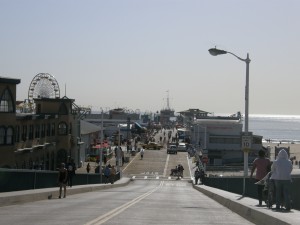 Driving onto the pier.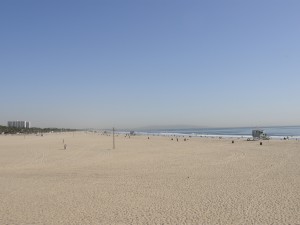 Great day to be on the beach.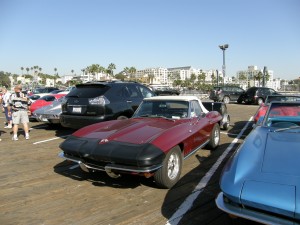 Back on the pier for the 2nd time.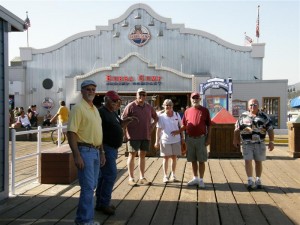 Jeff, Jerry, Roy, Kathy and Jim. We had the end of the Route 66 trip dinner at Bubba Gumps.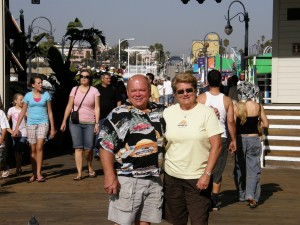 We're having a great time.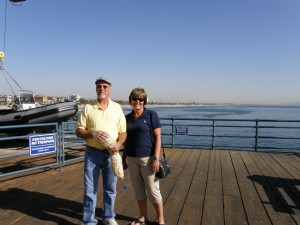 Jeff and Penny enjoying themselves.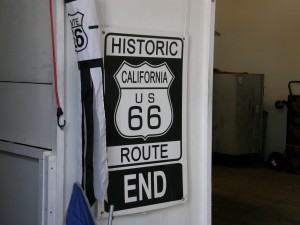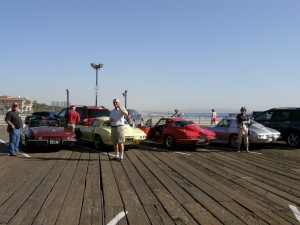 Bob trying to get the group rounded up, we have more places to go and things to see.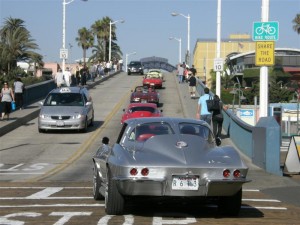 Here we go, Bob's in the lead then Paul, Gerry, Roy, Jeff and we're bringing up the rear.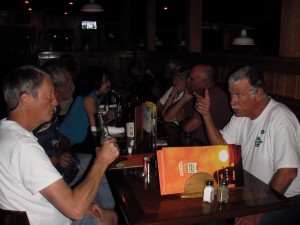 Dinner time, Doug is intently listening to his buddy Paul.
Tomorrow is our last official day, can we make it down to the border tomorrow?
Judy