09.23.09
Today our drive took us to Gray's Harbor National Wildlife refuge. Also located in Gray's bay is a working 18th centure shipyard with replica Tall Ships, the "Lady Washington" sailed by Gray whe he discovered Grays Harbor and the Columbia River in 1783. You could go on board as a working sailor for 3 hours around the harbor. The crew dressed in period costumes, we didn't have the time so we stayed land lubbers. We then stopped at the Westport Marina in Grays Bay, watched the last of the fishing boats bring in their catch of the day. I found a local fish market that had the best smoked salmon ever and that prompted lunch at the One eyed Crab. They had great bread bowl clam chowder and crab rolls. I'd go back just for the food. Personally, I've been taking advantage of eating fish at every meal, can't do that back home. Next stop was Cape Disappointment State Park, Lewis and Clark landed here in the winter of 1805. In the park are 2 lighthouses and the Lewis and Clark Interpretive Center. Then headed down to Long Beach where we drove on the beach, spent the night in Astoria, Oregon.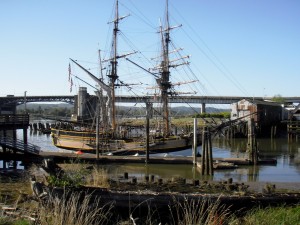 Grays Harbor Historical Seaport.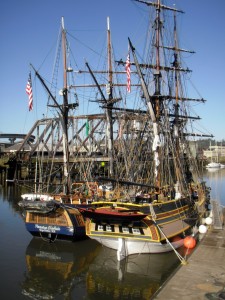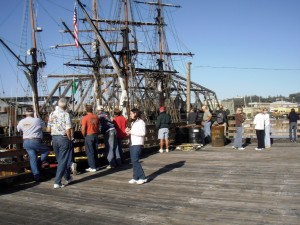 The land lubbers.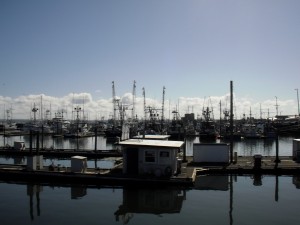 Westport Marina, Grays Harbor, Wa.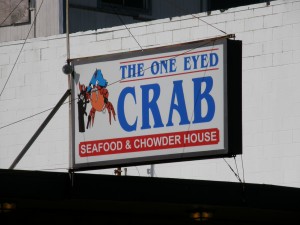 We're giving them rave reviews.
Great lunch, Bob, Joanie, Paul, Lisa, Jeff, Penny and Judy.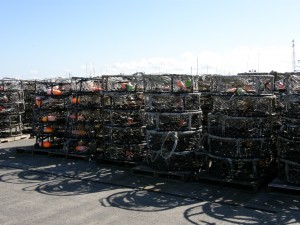 Crab pots on the dock.
A little rest before we move on. Penny, Jerry and Paul.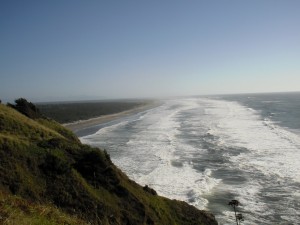 Great view from Cape disappointment.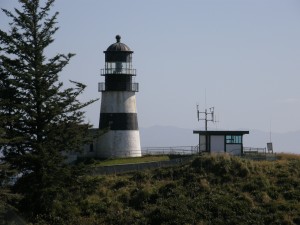 Cape Disappointment lighthouse. Built between 1852 and 1856. The oldest lighthouse still operating on the West coast.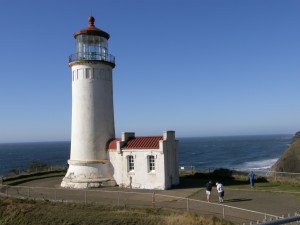 North Head Lighthouse was built in 1898.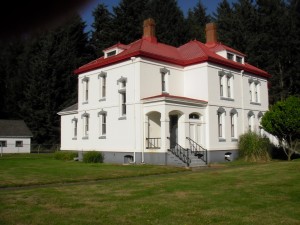 North Head lighthouse keepers cottage.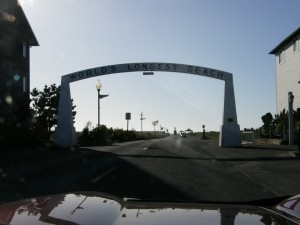 Long Beach Washington, the worlds longest beach at 28 miles.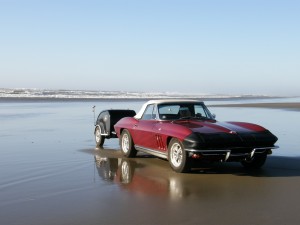 Our '65.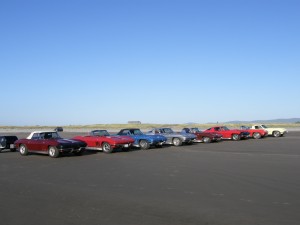 Photo op on Long Beach.
8 mid-year Stingrays.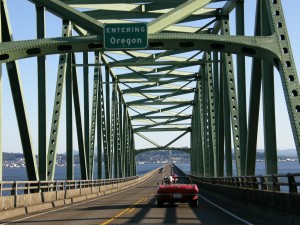 Crossing the Columbia River into Oregon.
Great day, wonderful weather. Happy trails everyone.
Judy