After a super day yesterday along with an exciting evening walk along Bourbon Street last night, we're up early this morning to take in the last 80 miles to Venice, Louisiana, the official end of the Great River Road and our trip.
Our first stop of the day is Old Fort Jackson, named after Andrew Jackson, and built in 1822-32. Located 40 miles upriver of the mouth of the Mississippi and was to be a coastal defense site to protect New Orleans. During the Civil War it was Confederate controlled until it was lost to the US Navy fleet in 1862. It then became a Union Prison Camp, and a training facility after WWI. It's now a historical landmark. The fort was devastated during Katrina and has only recently reopened, however it still needs to undergo major repairs, it once contained many historical artifacts which were either removed or lost to Katrina.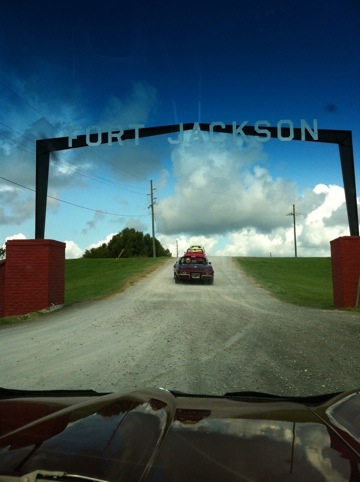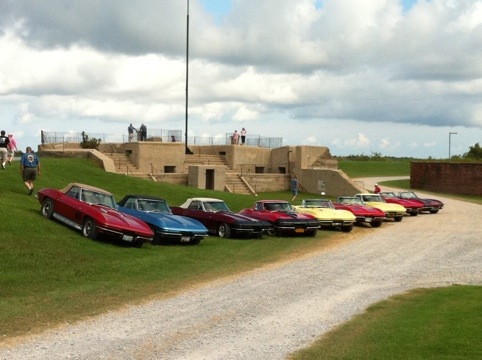 Let me introduce the cars: Gerry, Doug, Jim, Roy, John, New Joe, Bob, Paul and Jerry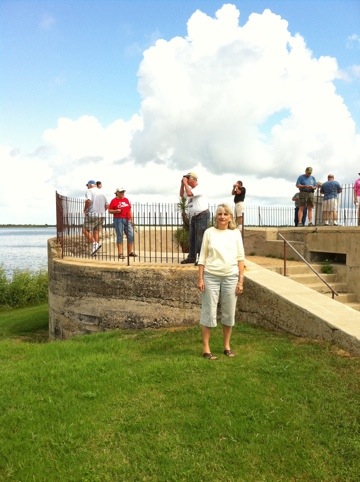 Mary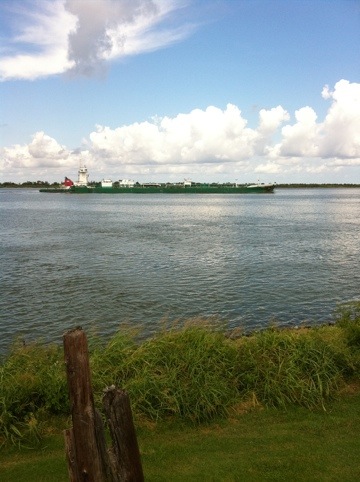 Ship traffic on the Mighty Miss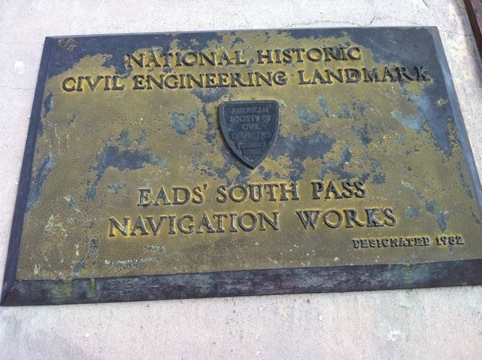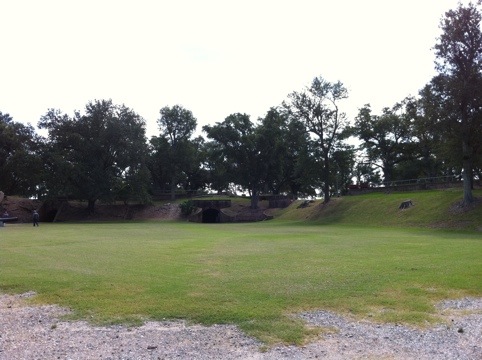 More of Fort Jackson, newly opened but still flood damaged.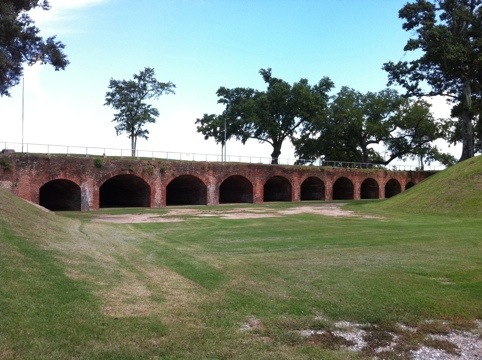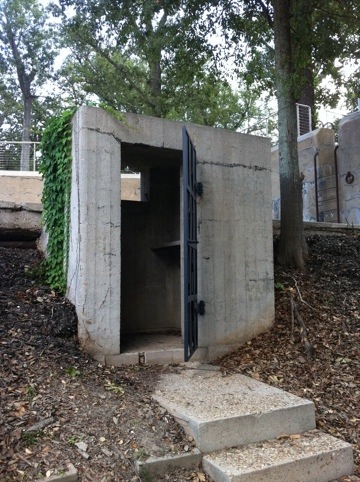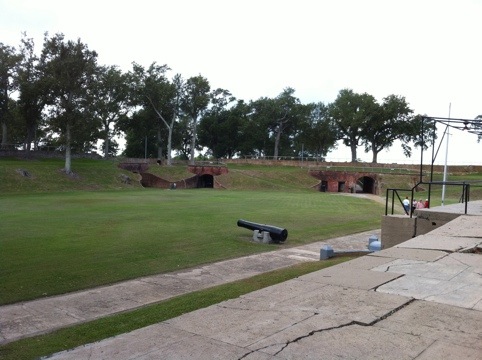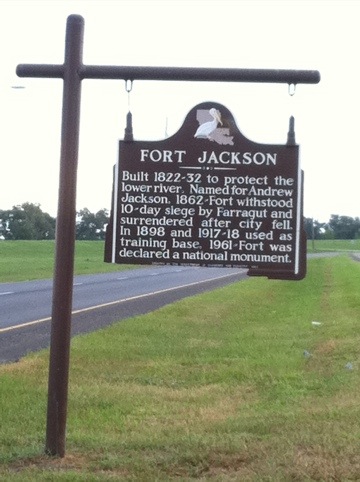 The below pictures are random shots of traveling down to the mouth of the Mississippi.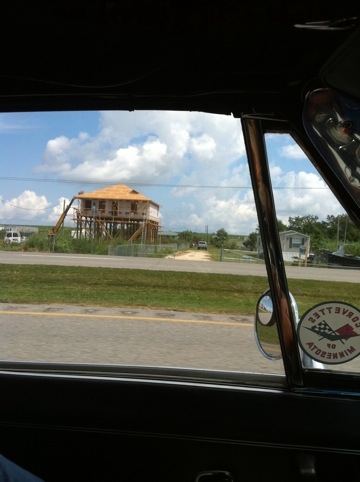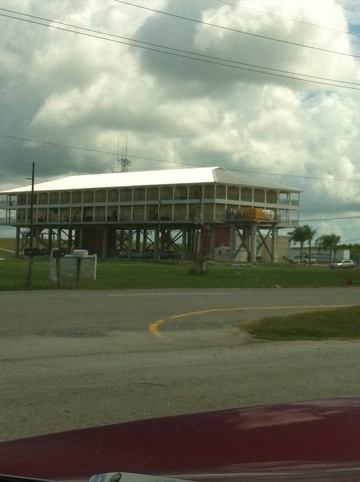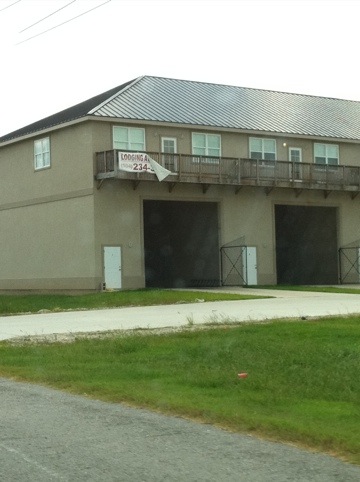 We finally reached the end of the road in Venice. This quiet little fishing community was devastated by Katrina but they have persevered and rebuilt. The Marina has a really nice restaurant, we all had plenty for lunch.
End of the road picture.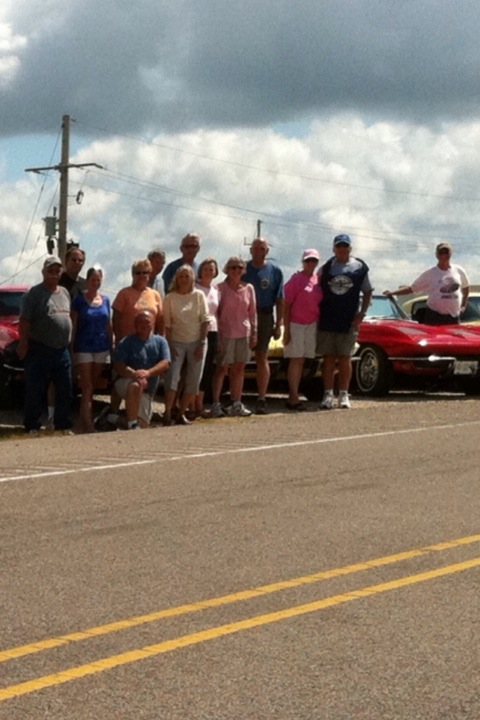 Road Warriors-Jerry, Gerry, Lisa, Jim, Jude, Doug, Mary Bob, Joanie, Kathy, Roy, John, Mary Carol and Paul. Jeff and Penny our other traveling buddies didn't make it all the way but were with us in spirit.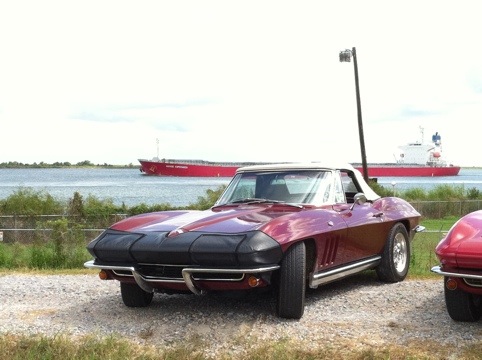 End of the road and end of the Mississippi.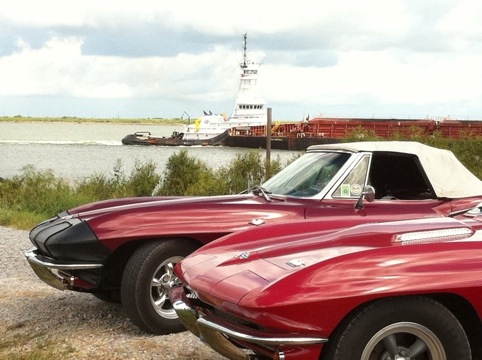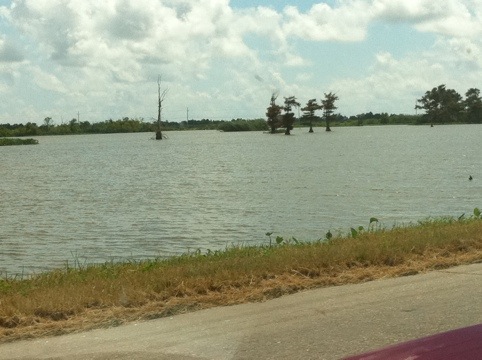 Lots of swamp land.
Venice Marina, devestated by Katrina but back to full strength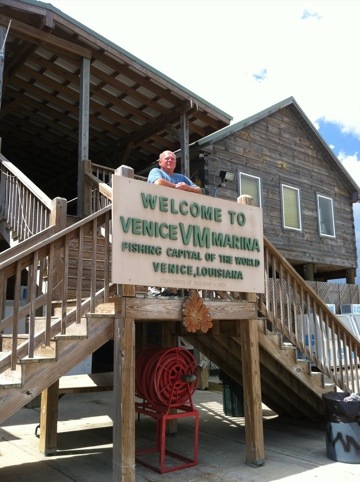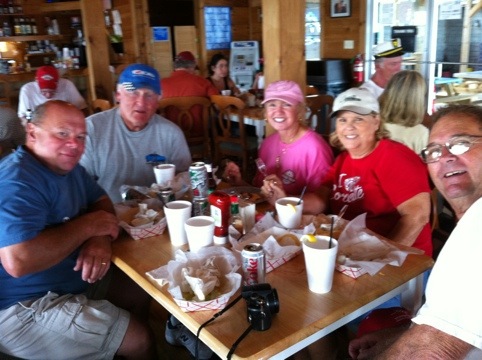 Jim, John, Mary Carol, Jan and Joe.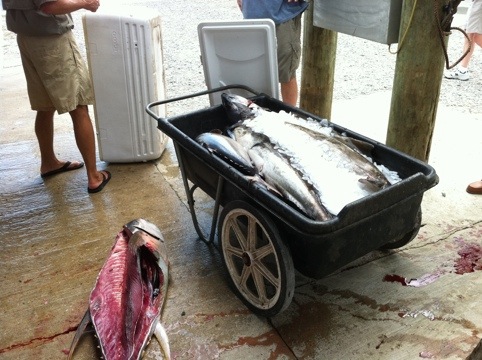 A successful fishing trip.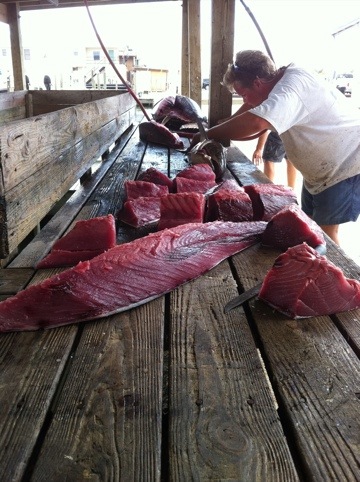 Tuna steaks anyone?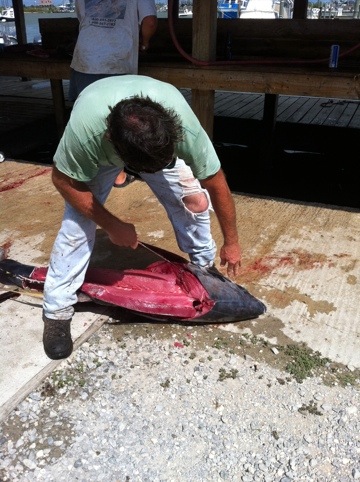 They say the bayou area has the best fishing anywhere.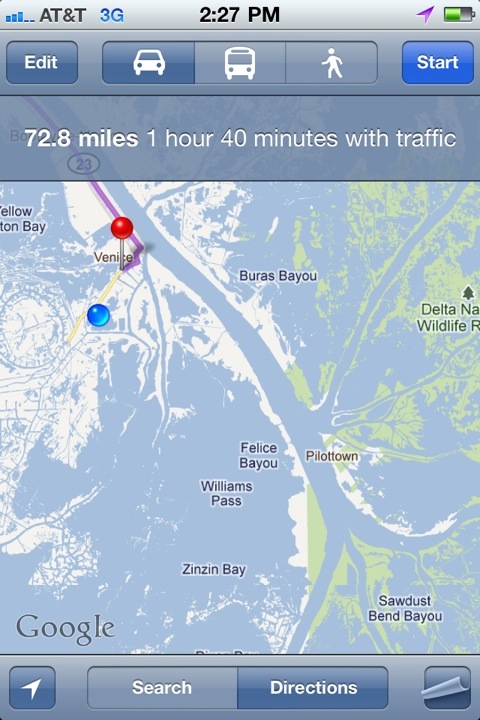 There we are, the blue dot on the map.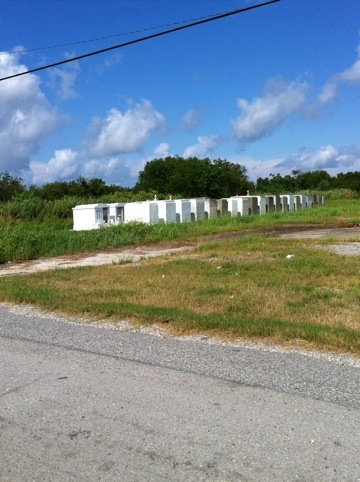 All the cemetaries are above ground here.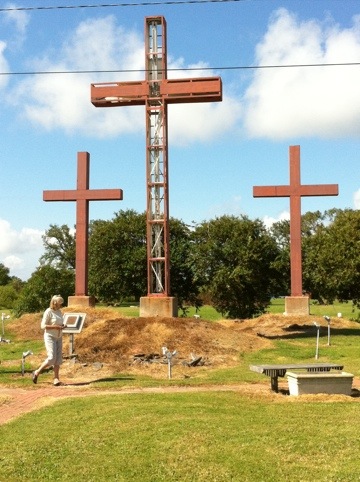 Roadside stop.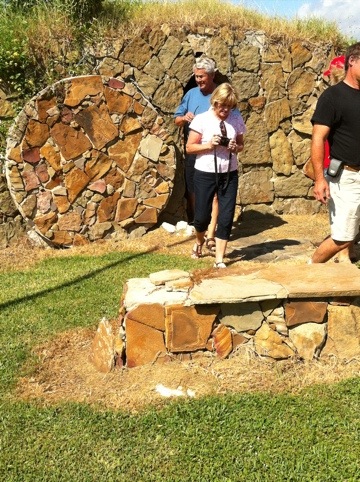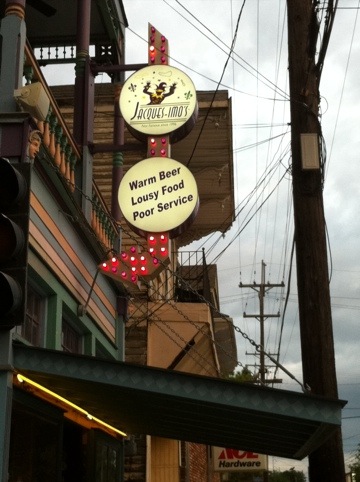 A local hot spot for Dinner.