Last night we were at the Gold Strike Casino, unfortunately no big winners in our group.
Beautiful sunny morning, we're driving 215 miles to Vicksburg, MS. We've been seeing more cotton fields, they look like popcorn bushes. Small shacks selling fried Catfish and roadside BBQ's the freestanding grill variety.
Fun fact: The volume of flow on the Mississippi ranges from 6 cu ft per second at Lake Itasca to 12,000 in Minneapolis and 600,000 cu ft per second in New Orleans.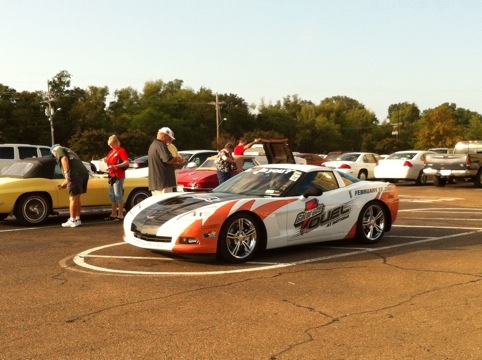 Saying goodbye to friends of John and Mary Carol this morning, Dave and Kathy in the 2007 Corvette Gatorade car, 1 of 3 made.
Below are random shots on our way to Vicksburg.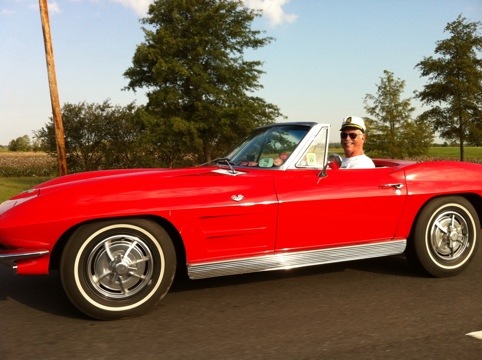 Captain Paul, he always has a smile on his face, loves that car and the open road.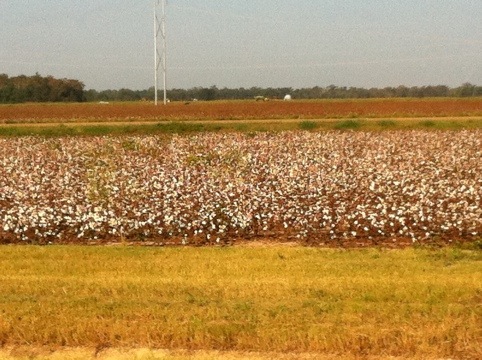 Lots of cotton fields, looks like popcorn to me.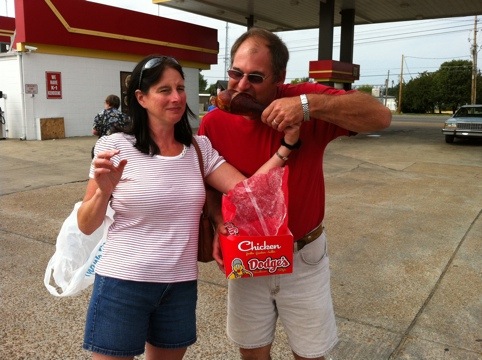 Lisa and Gerry sharing a turkey leg.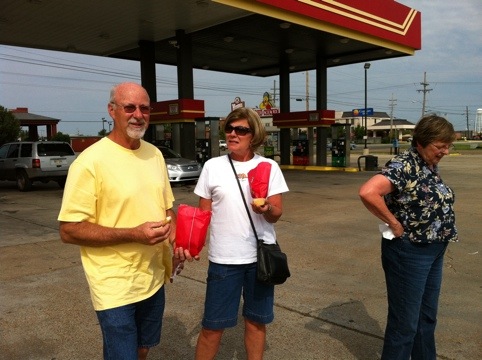 Jeff and Penny liked the fried Chicken Tenders.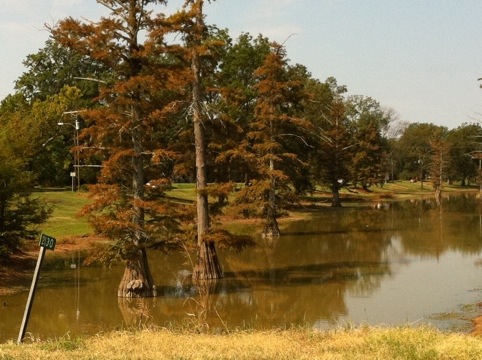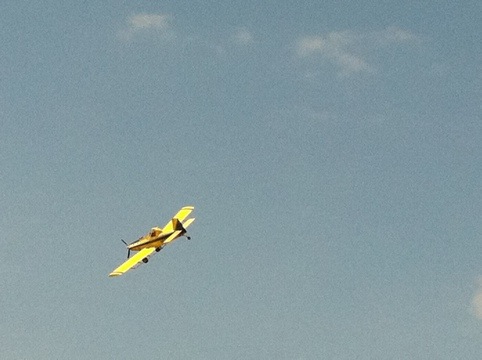 Crop dusters buzzed us overhead.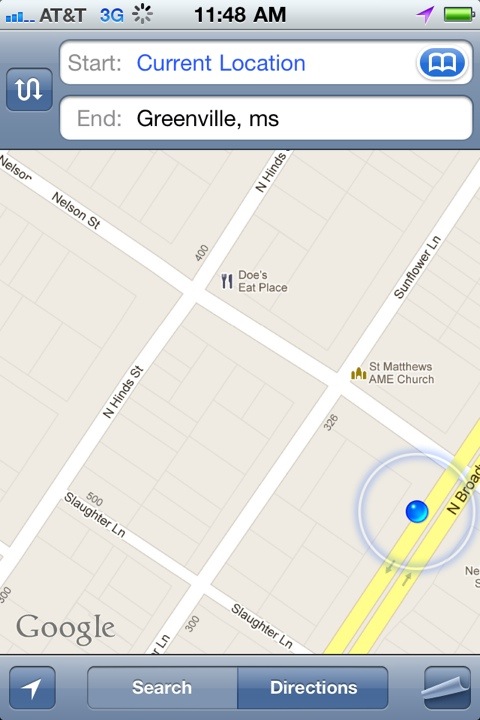 We're the blue dot on our way to Doe's Eat Place.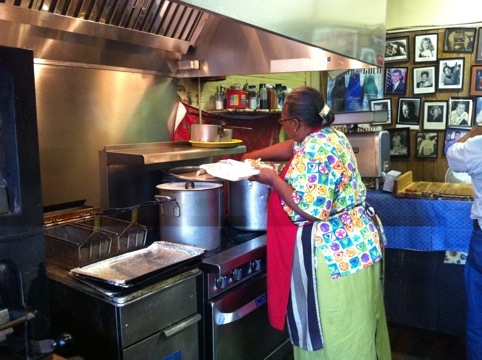 Well renowned Doe's Eat Place a family tradition since 1941. We stopped for Tamales but they are really famous for their steaks. They received the James Beard award in 2007, written up be the Food Network, Bon Appetit and Southern Living.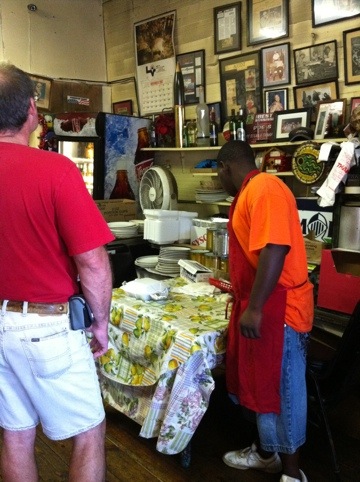 Gerry waiting on his Tamales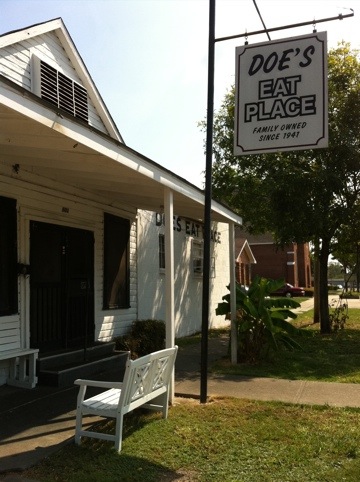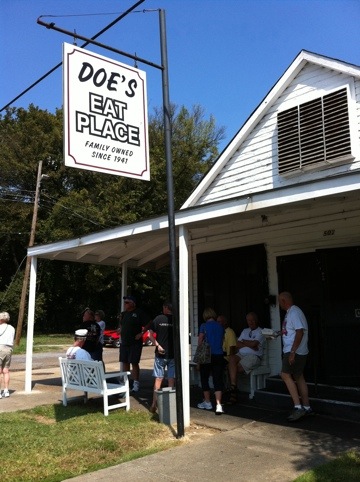 Enjoying the fresh hot Tamales.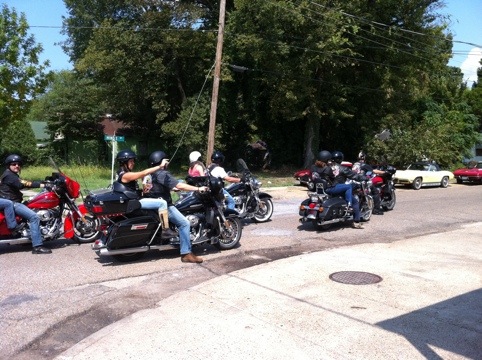 We were joined by a Harley group touring the river road from Monaco. They were disappointed the steaks were only served after 5:00, they stayed and chatted with us for awhile and then headed out, there were about 12 of them, they rented their bikes in Chicago.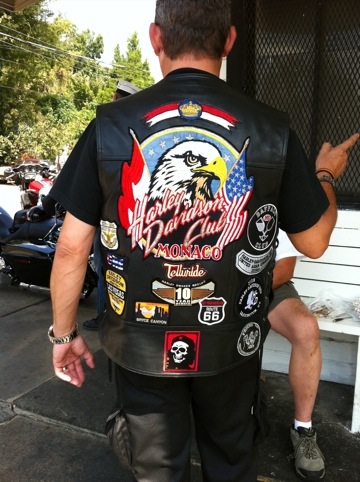 Last year they took a trip on RT 66.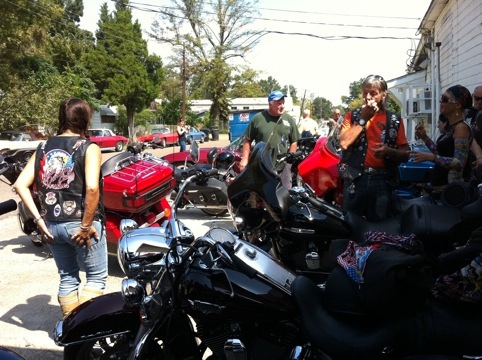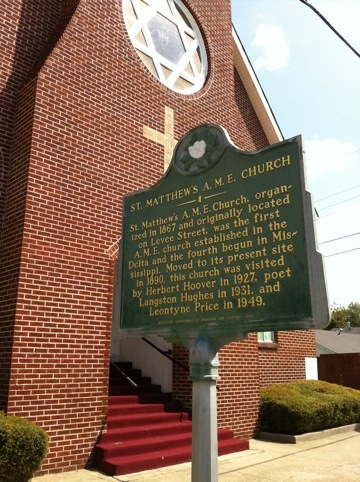 Located in Greenville. Greenville was hit by a devastating flood in 1927.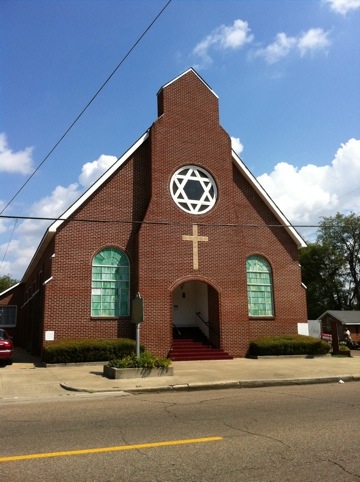 Historic St. Mathews Church.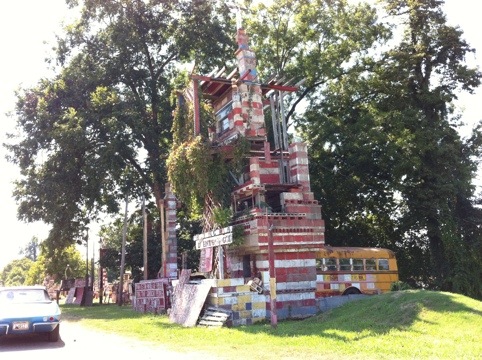 Don't even ask, roadside attraction, we were curious so had to stop.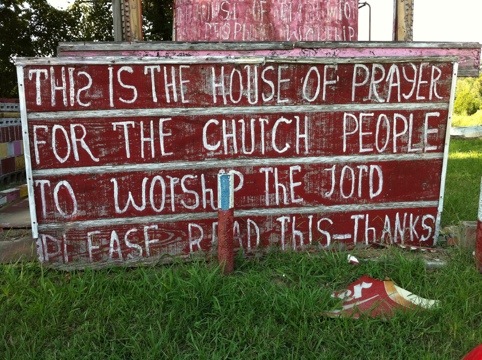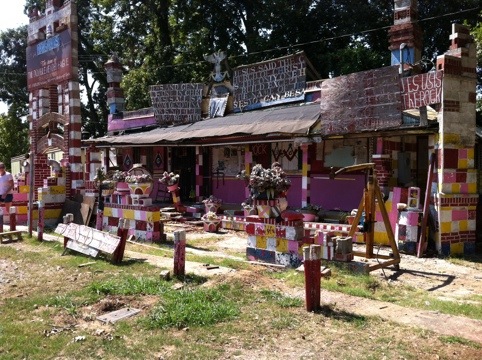 I understand some guy built this shrine for his deceased wife.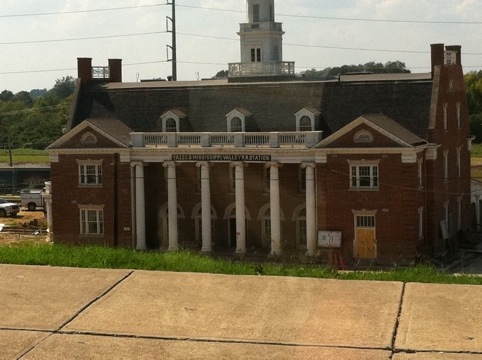 Old train station in Vicksburg.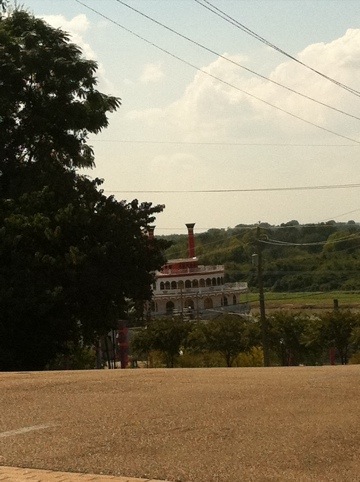 Vicksburg on the river.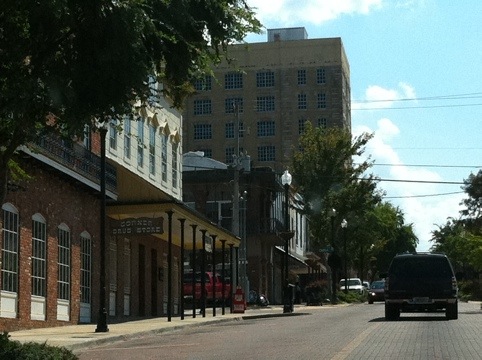 Downtown Historic Vicksburg.
Relaxing after a long drive today, the Hampton Inn has happy hour every night with beer, wine and apps so we're taking advantage of their generosity.
Great fun with great friends.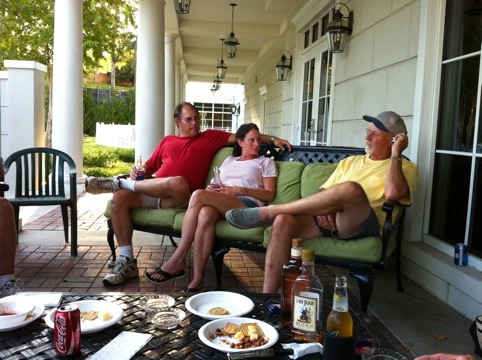 Gerry, Lisa and Jeff.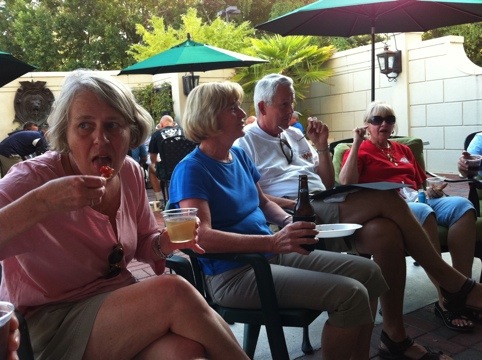 Kathy, Joanie, Bob and Mary Carol.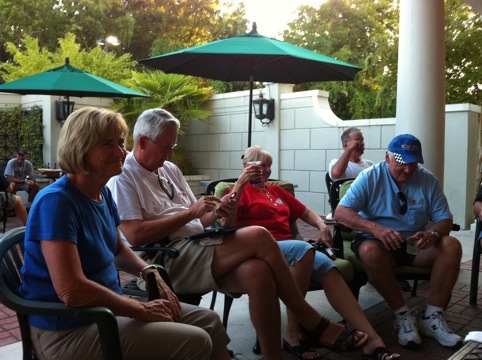 Joanie, Bob, Mary Carol and John.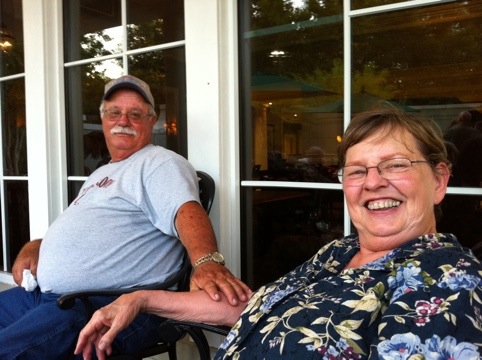 Jerry and Barbara having a great time.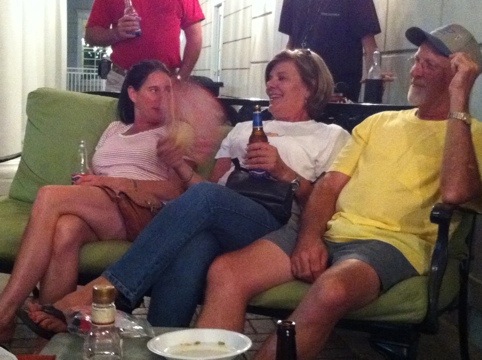 Lisa, Penny and Jeff.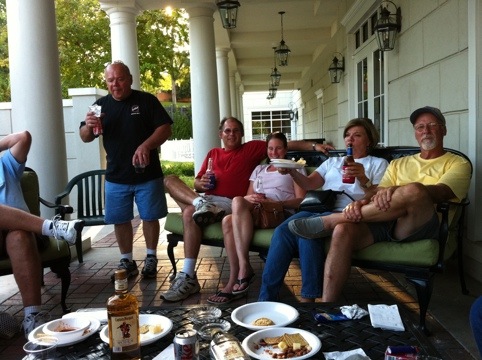 We're waiting for the pizza to come.
Great time, we'll be here tomorrow night to so more beers and more fun.